16.03.17
Paradise Found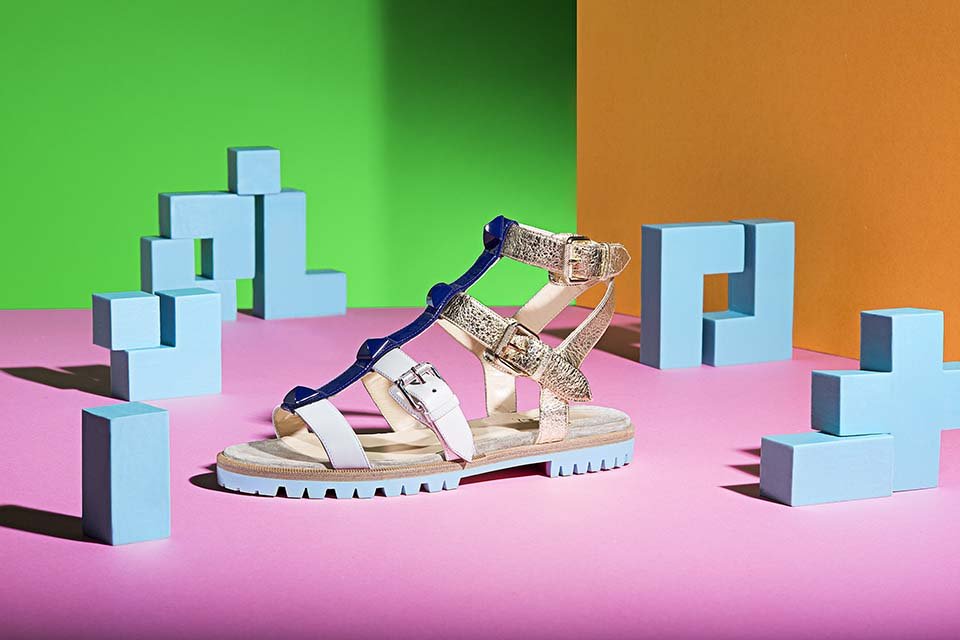 Pack your SPF! This Spring/Summer 2017, Christian Louboutin takes us for a stroll down the Venice Beach boardwalk with his latest warm-weather styles for women – fresh and fun lug soled sandals. Enriched with a feminine playfulness evoked by bubble gum pastel colours and soft metallics, the collection shines in an array of radiant mixed materials. Take in the ocean breeze and glide along in these buckled styles that move from sunlight to moonlight.
Put your top down and toss any notions of heavy lug soles out from the passenger's seat! This season's lightweight lug soled sandals will have you swaying along the palm tree-lined boulevards of sunny Southern California on a foot bed of ultra-soft suede and nappa. The styles are replete with Christian Louboutin's signature chain detail motif molded on the outsole of each lug soled sandal.
Miss Roma, outfitted in iridescent geometric jewellery, delivers a chic graphic rendering atop patent leather Electro. A contrasting bronzed Full Moon ankle strap in nappa pepite brings the heat back into the night while a pixilated Patent Mosaique Flower print on grained calf leather serves sweetness as a standout detail along the foot bed. Seeing the world through rose-colored glasses, Miss Roma also appears decked in a Poudre patent with translucent spikes that reflect the rosy undertone of the straps beneath. An ankle strap of Poudre Glitter Tisse and details of Patent Floral along the foot bed paint a picture of cloudless perfection.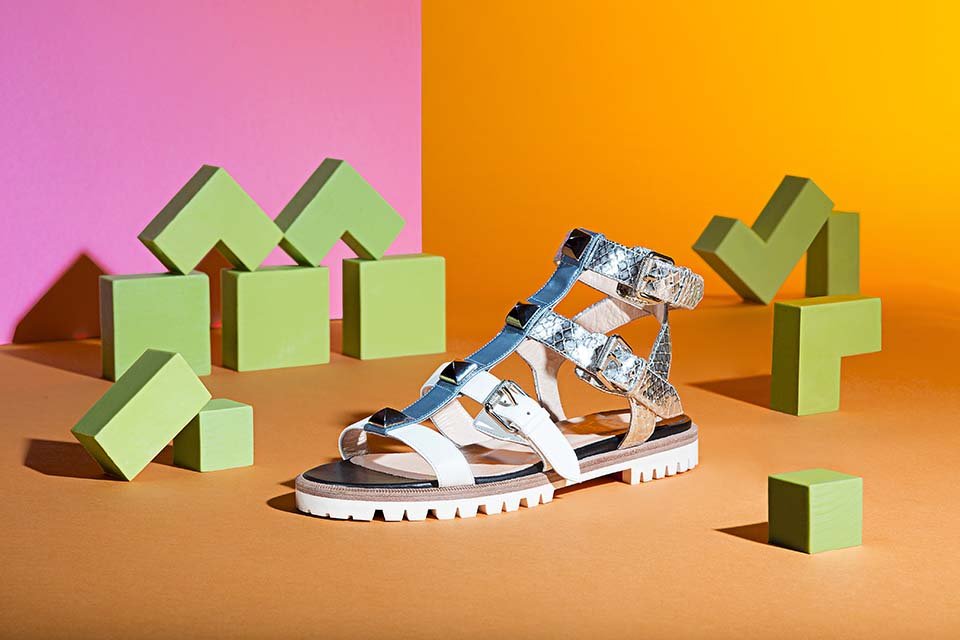 Rocknbuckle, a gladiator sandal comfortable day or night, gives a hint of Hollywood glam with accents of shiny gold nappa pepite. White pyramid studs atop a Latte white patent strip adorn the arch of the foot and create a glossy contrast to the Dolly pink sole of the shoe. Straight from the blue depths, Rocknbuckle evokes mythical goddesses of the sea, donning a silver nappa Lame Sirene embossed with mermaid-like scales and Poseidon blue metallic studs against a metallic patent strap.
Take the summer in stride this season clad in Christian Louboutin's diverse lug sole sandal collection available in Christian Louboutin boutiques around the world and here on ChristianLouboutin.com.