04.04.17
Ruby Tuesday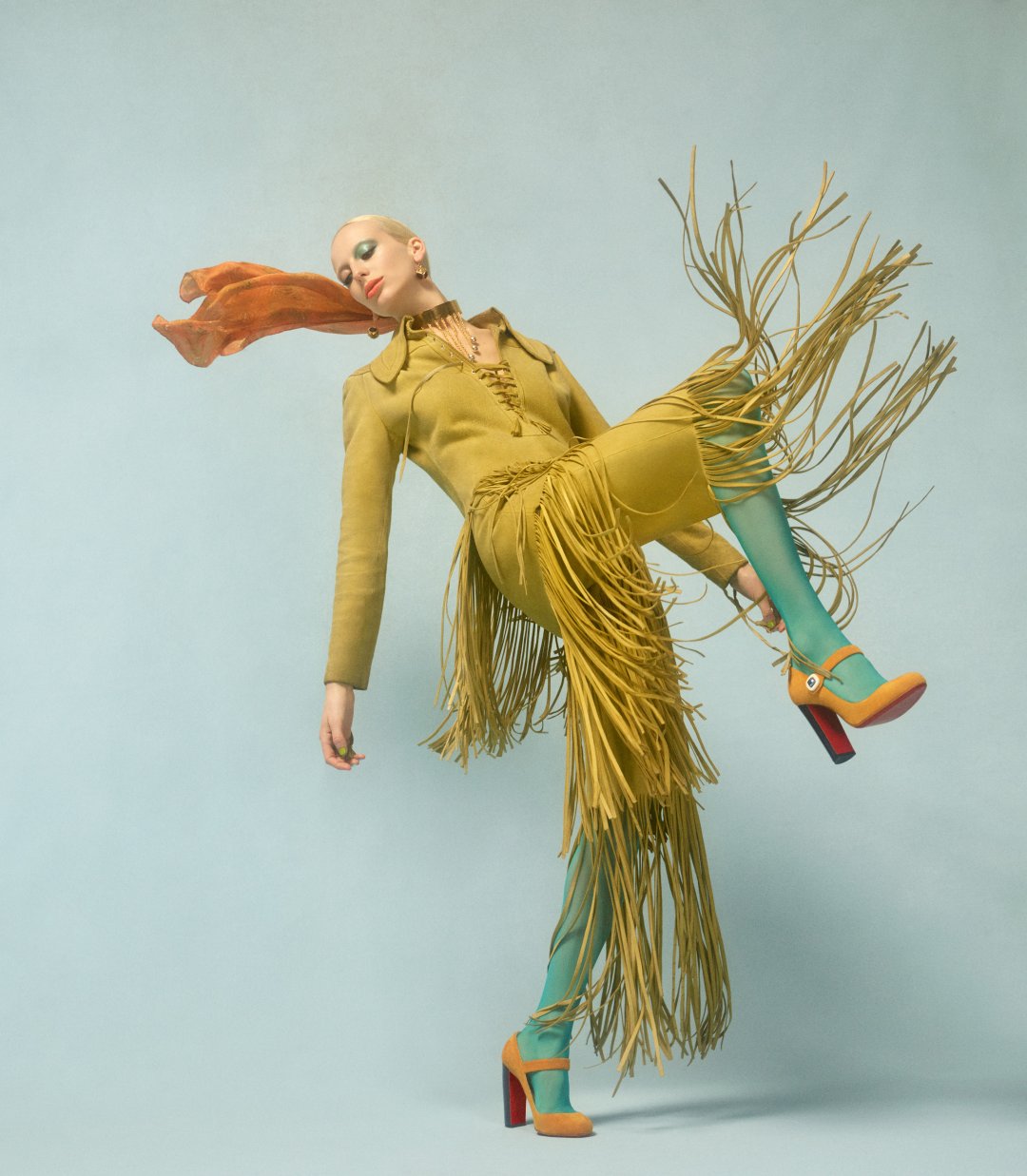 Pop music, psychedelic colours and statement fashions channel the spirit of the Swinging 60's, the inspiration for Christian Louboutin's latest collection releases. Offered in a variety of heel heights and bold colours, these mod- influenced designs invite us to put on our best shift and dance the night away to The Rolling Stones and The Who.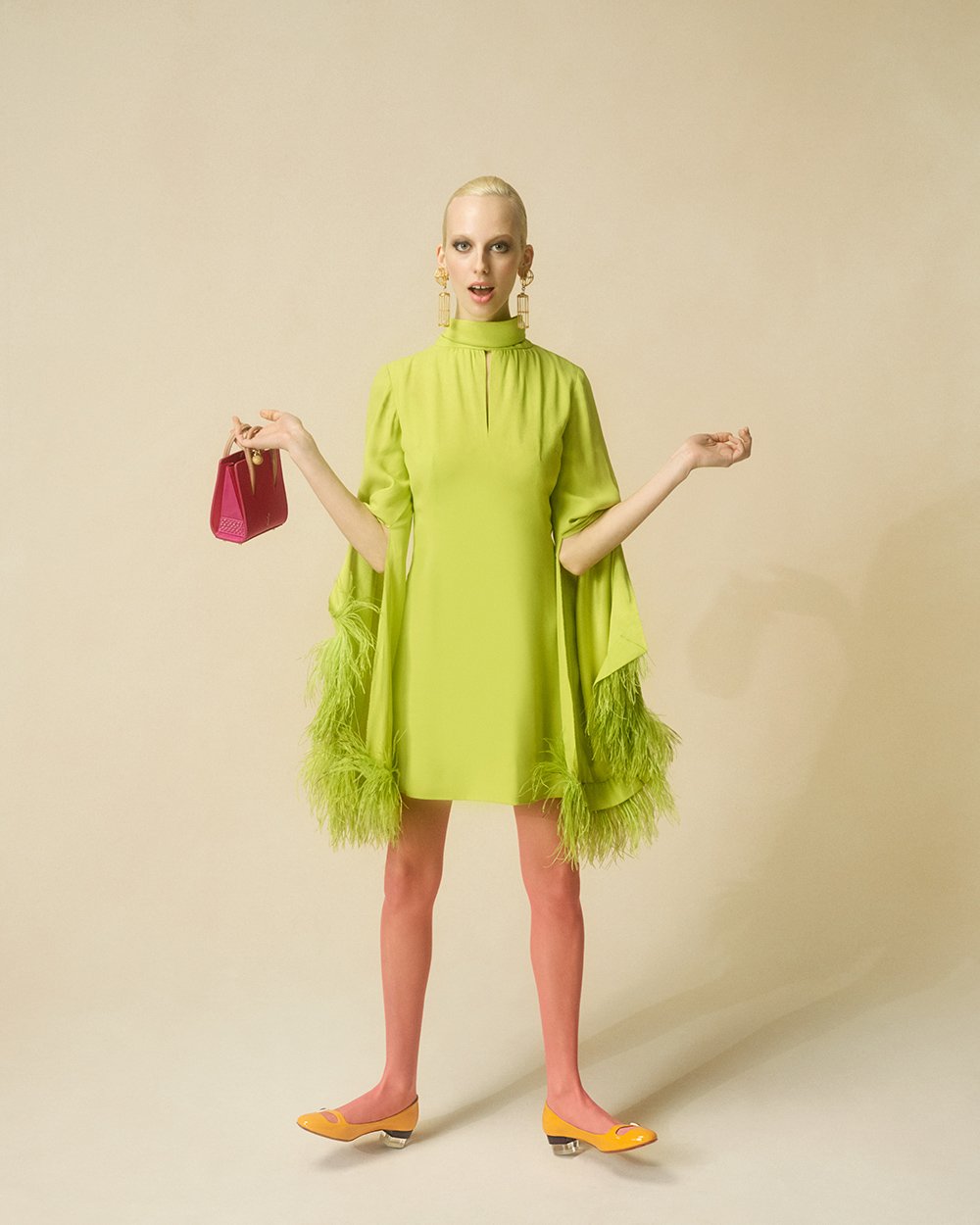 Circa 1966, Bibiba wearing shiny black patent twists and shouts its gold specchio heel on a flirty Fifi last. Donning shared themes of the collection, a classic Mary Jane strap and t features a contrasting, geometric pyramid stud placement whilst, Bibiba is a savvy take on 60's swinging style that even Diana Vreeland would approve of. Her discothèque bopping sister, Bibia platform on a Bianca last dances the night away at The Marquee with the likes of Peggy Moffitt and Penelope Tree. Infusing colour into the night, Bibiba radiates in two versions, a sunny yellow Full Moon veau velours and a chatty Disco Square print on a glitzy Full Moon nappa pepite heel. Cruising underfoot in her Corvette, round-toe Bibibaby pushes the pedal to the metal on a new last, in glossy Full Moon and strawberry pink Fraise patent. Pulling out all the stops, Bibibaby rocks contrasting pyramid stud accent upon a clear Lucite heel. In the passenger seat, bite-sized Paloma Nano in Carmin calfskin flashes her mini spikes into the headlights. Summer soul Strapiflat Flat parades about King's Road with Mary Quant mini-skirted mods flaunting vibrant Full Moon patent straps decked in contrasting pyramid studs on a clean white base.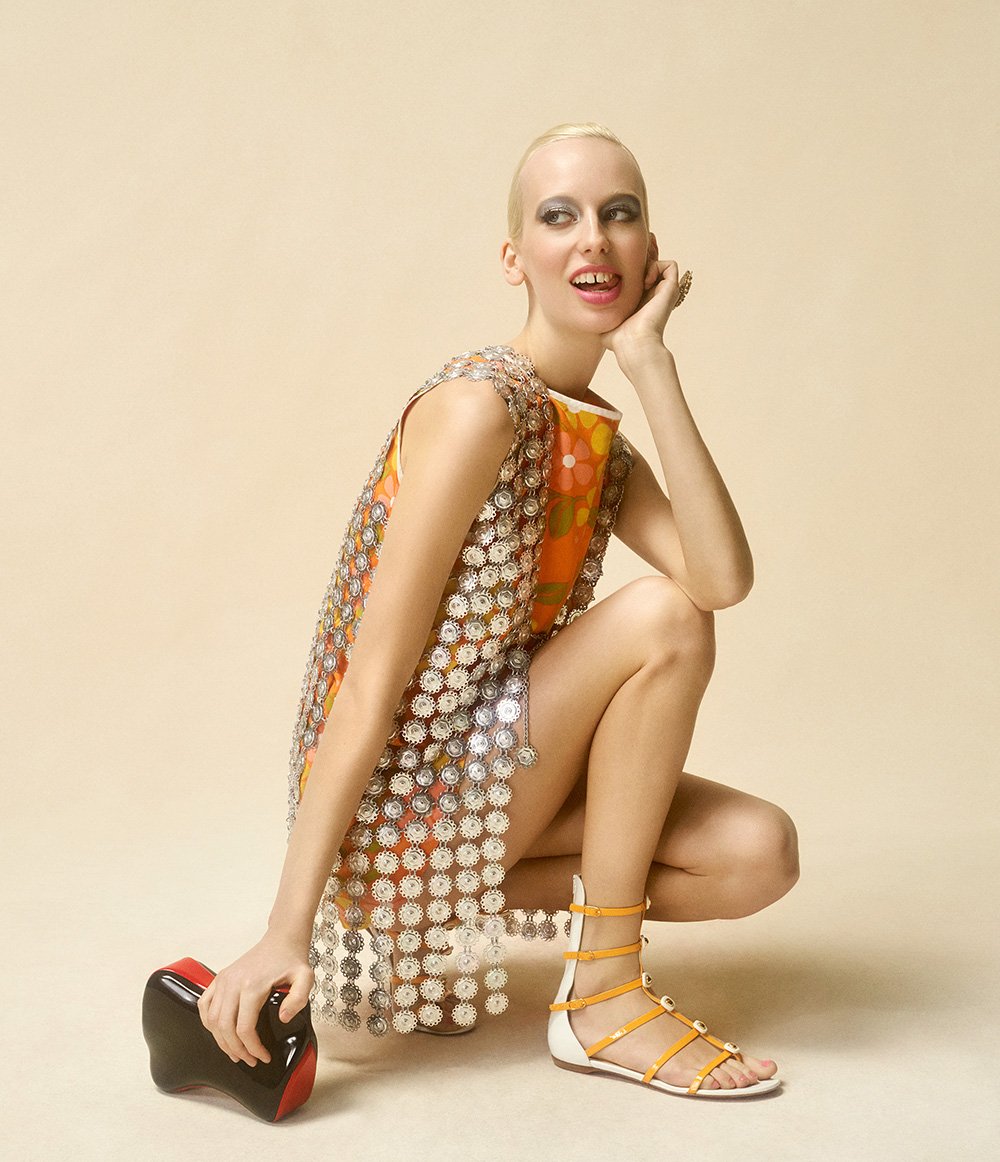 High-society girls of the scene Zerlita and Zerlisixty sift through the pages of Paris Match while listening to Francoise Hardy. Cut on a classic Fifi last, Zerlita takes an elegant stance in black patent with a coy contrasting white patent t-strap and a golden specchio heel. Chic envelope clutch Vero- Dodat makes an appearance amidst the mod squad in key patent colours white and Fraise. Debutante Zerlisixty, takes to a ballerina silhouette in baby pink Poudre patent topped with a white patent bow. But this child of the love generation makes herself known, sporting a contemporary Lucite heel that references Christian Louboutin's playful and nuanced approach to modern interpretations of history's most iconic fashions.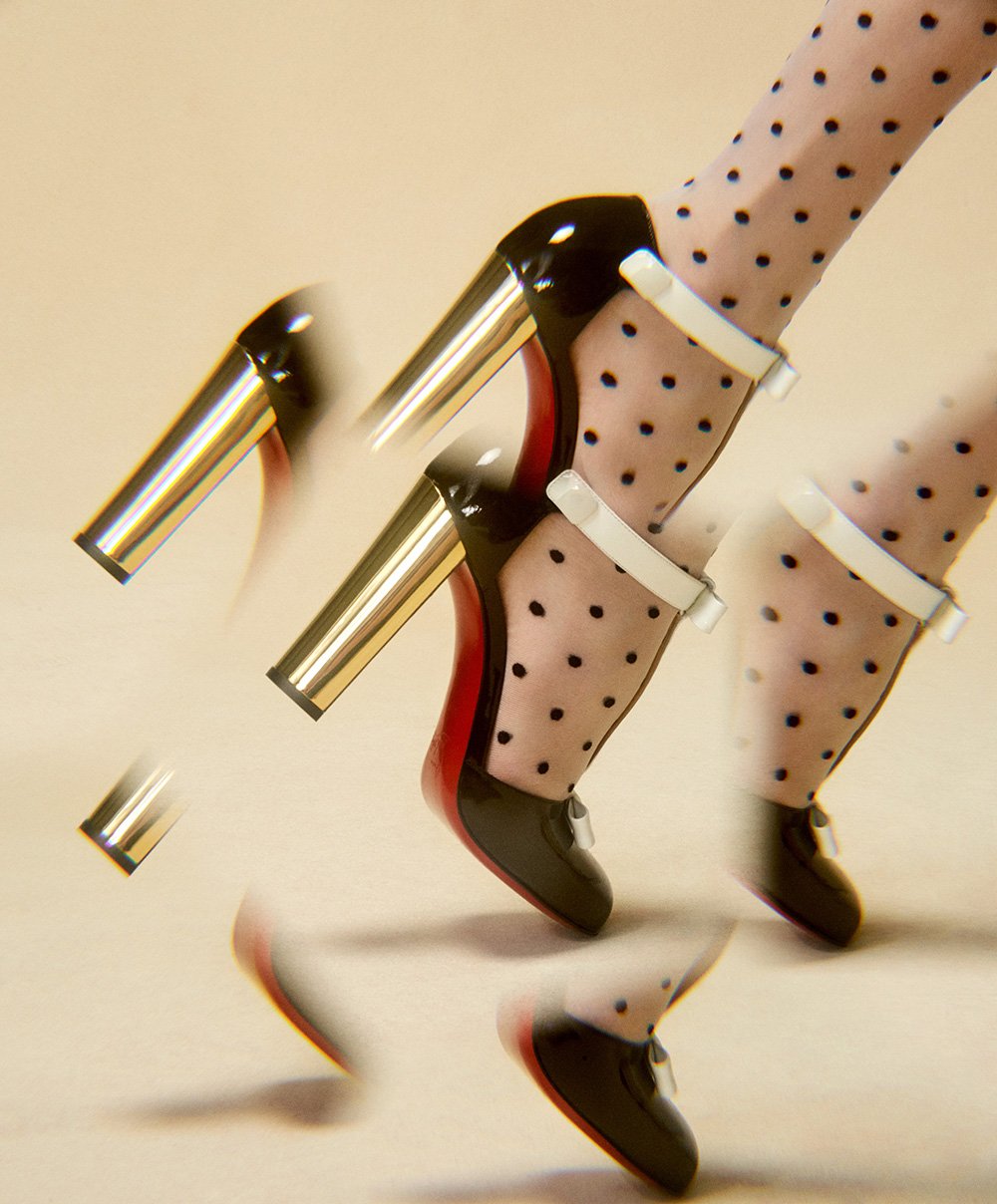 Explore new Spring/Summer 2017 arrivals at Christian Louboutin boutiques, here at ChristianLouboutin.com and on Instagram at @LouboutinWorld.