23.01.17
OFFICER'S CLUB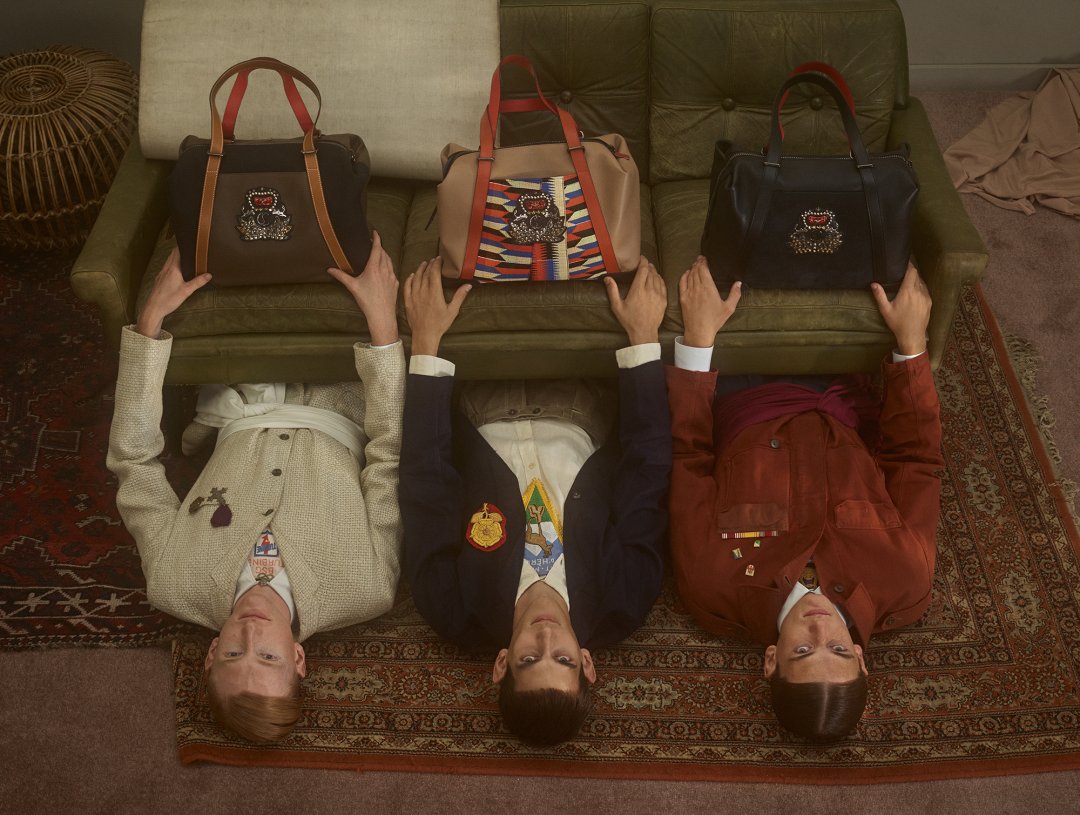 As a commonwealth, the Christian Louboutin empire introduces a fresh coat of arms for the Louboutin Homme Spring/Summer 2017. This signature of the designer, long an element adorning select silhouettes in the men's shoe collection, is reinvented for the season as an intricate, multi-dimensional embellishment contrasting influences old and new in the collection and uniting men's styles cross-category.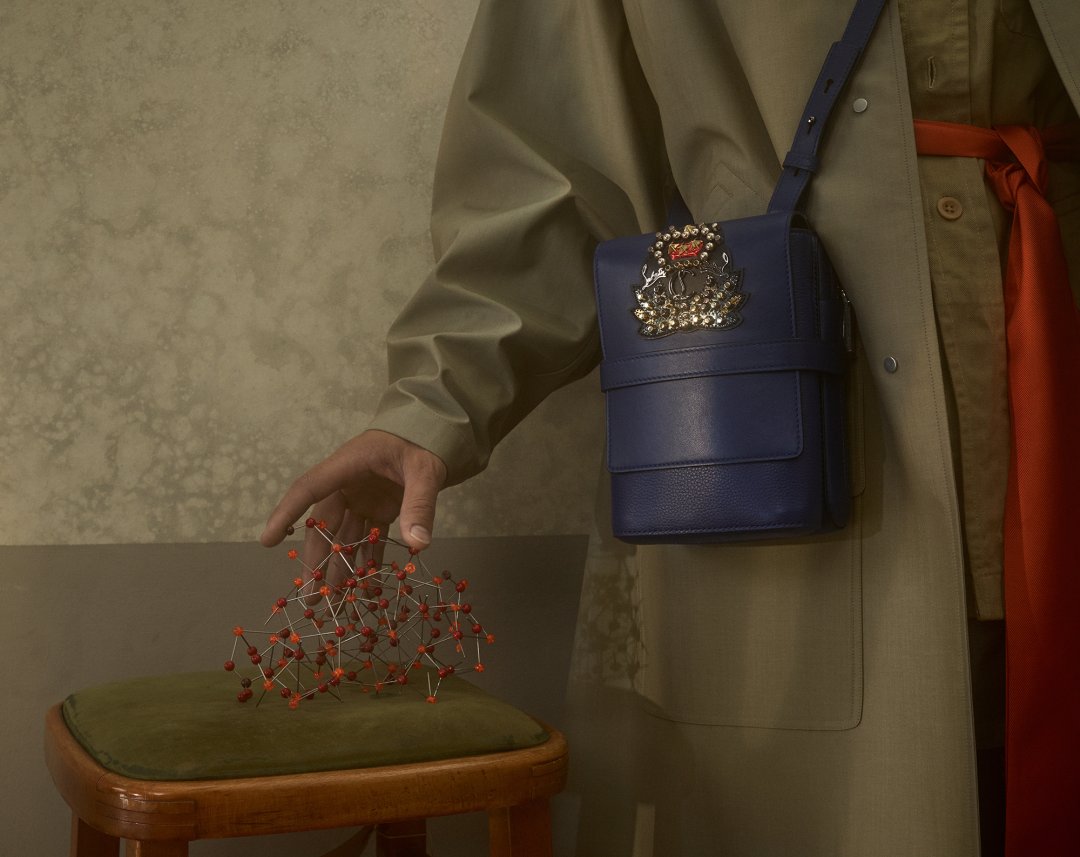 Several continuative styles serve as the coeur of the men's leather goods collection for spring, notably weekender-style tote Bagdamon, urban backpack Explorafunk, sleek portfolio TricTrac and the versatile Benech Reporter, each interpreted in masculine colours both classic and bold. Adorning the rich calf leather of each style is a fresh écusson – coat of arms – a multi-dimensional design set on a smooth black or white calfskin leather. Adding gravitas, laurels of the écusson are layered, mixing glossy gold and gunmetal leathers, finished with a wink with a raised crown of red specchio, a mirrored leather.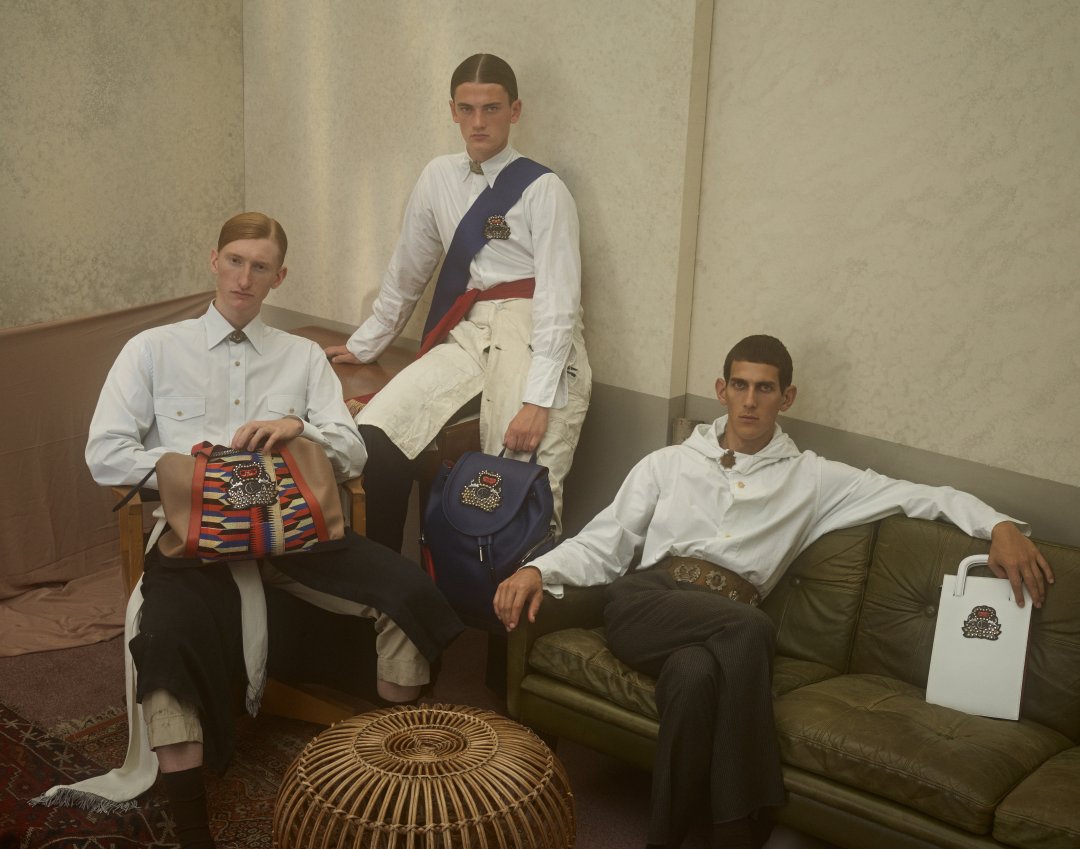 Hand-assembled in Italy, the blason is brightened with a couture mix of irreverent embellishments - star, pearl and flat spikes in multiple metallic finishes, as well as three takes on the Louboutin logo, including a reflection and the CL initials, ensuring the perfect finishing touch to men's bags and small leather goods. To complement styles seen in the leather goods collection for men, the Christian Louboutin coat of arms likewise dresses select shoe styles debuting in the Spring/Summer 2017 collection, including Ecupump, a smoking silhouette for day or evening, and Oliveira, a light and flexible slipper style that can be worn as either a slingback or mule.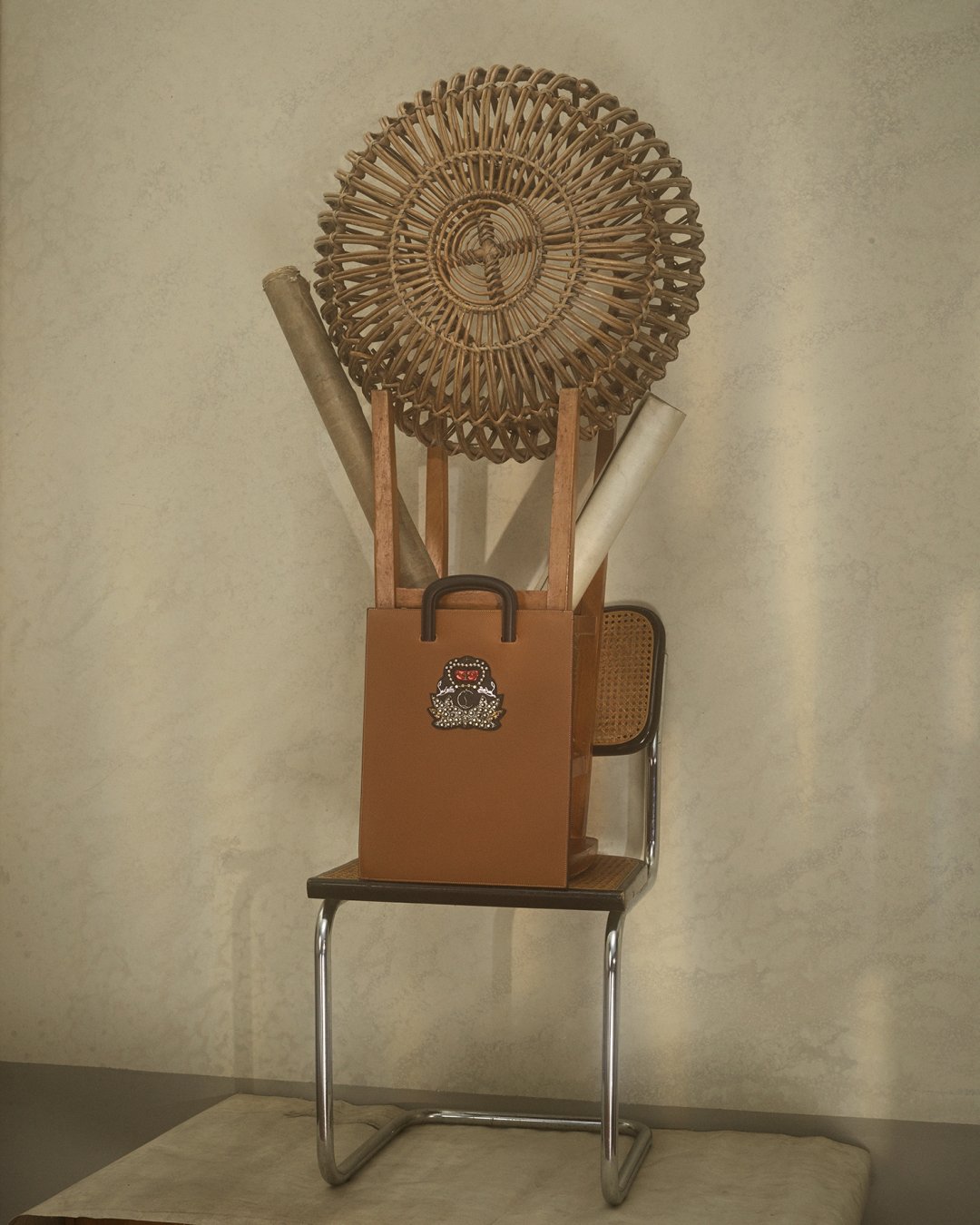 Explore the Christian Louboutin men's collection online at ChristianLouboutin.com, or at one of several dedicated boutiques around the world, in cities from Paris to Tokyo.
Immerse yourself in the world of the Louboutin man on Instagram at @LouboutinHomme.