09.08.16
Oh! You Pretty Things: Christian Louboutin Autumn/Winter 2016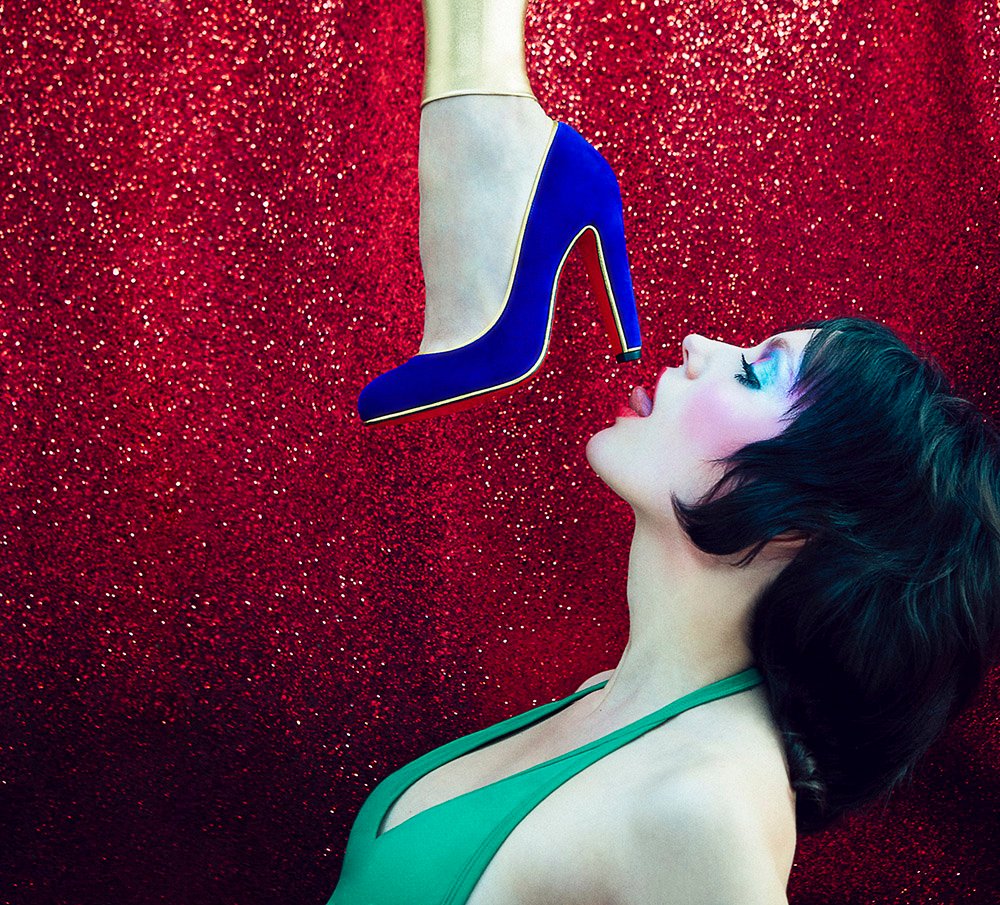 Christian Louboutin transports us to his Parisian youth and champagne-soaked nights at Le Palace discotheque with ultra-glam styles designed to spice up the after-party for Autumn/Winter 2016. The collection embodies Christian's energy and his friends—free spirited, party-goers who were unafraid to be bold and ostentatious. "It was a period where it was fun to have an attitude instead of trying to look very normal—people were showing off a bit, being a bit loud. They had an attitude, were proud of having an attitude and played with it, they were playing with their own femininity."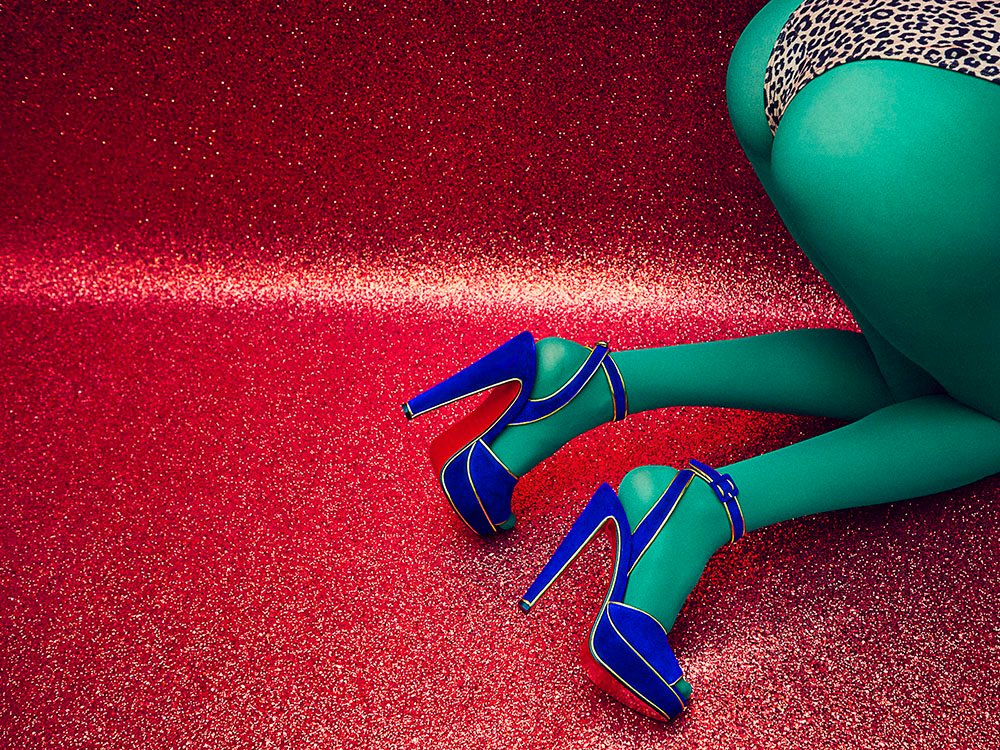 Forming his visual identity early on, Christian and his friends flaunted avant-garde style and eccentric personas that put them at the center of Parisian nightlife. Harnessing powerful statements of femininity from the women in his circle of friends, Christian took inspiration from their uninhibited code of dress: killer high platforms, mascara-soaked lashes and a bold mix of graphic lines and colours. These elements manifest in a kaleidoscopic palette, ultra-luxe materials and beautiful Oratura piping details that add a striking, eyeliner-like pop to a range of styles seen in the AW16 collection.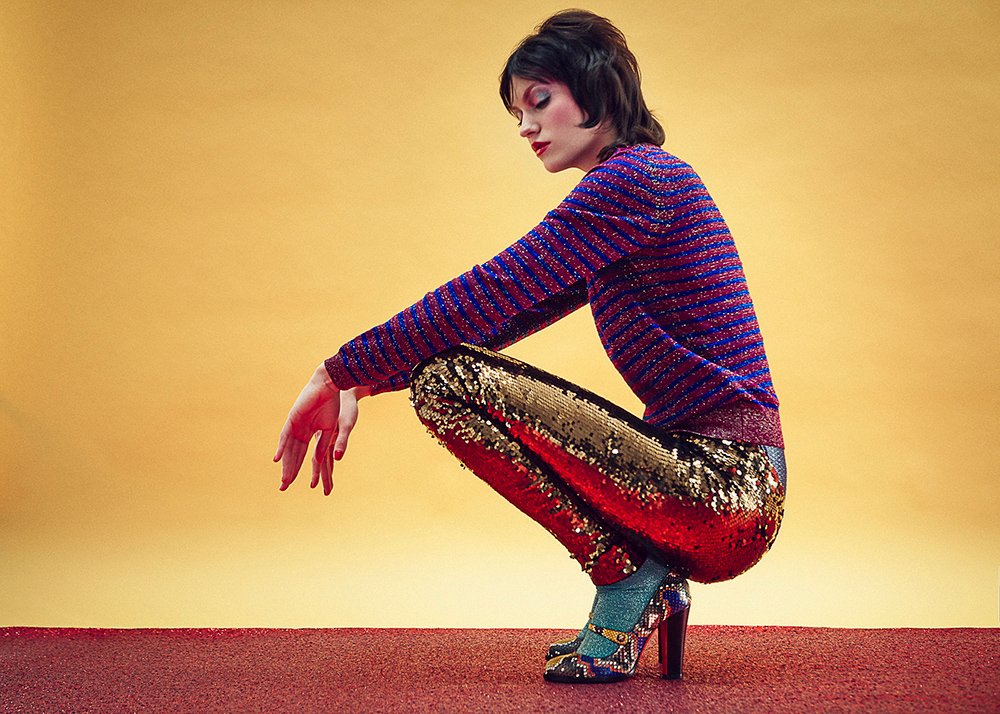 That hallmark of '70's glam, the platform, a staple in Christian Louboutin's universe, slips through the back door of a punk-glam after-party on a chunky sling-back. Highrolling yet balanced, with an elegant ankle strap, Louloudance 140 flaunts precise piping in watersnake and gold laminato on rich Purple Pop and Orthodox veau velours. Like the icons of Le Palace that came to life on the dancefloor fueled by a rhythmic soundtrack, vampy, peep-toe Louloupiping 140 rockets on a woven, gilded Tissu Vernis base, in Night veau velours outlined by sharp gold piping. Equally irresistible Louloupump enters the scene with a lower key 100 heel on Purple Pop veau velours with graphic golden piping that highlights her indelible curves. Capturing larger-than-life attitudes whilst approaching each style with a refined elegance that has become synonymous with Christian Louboutin, these styles embody his vision of a woman who is simultaneously sophisticated and outlandish.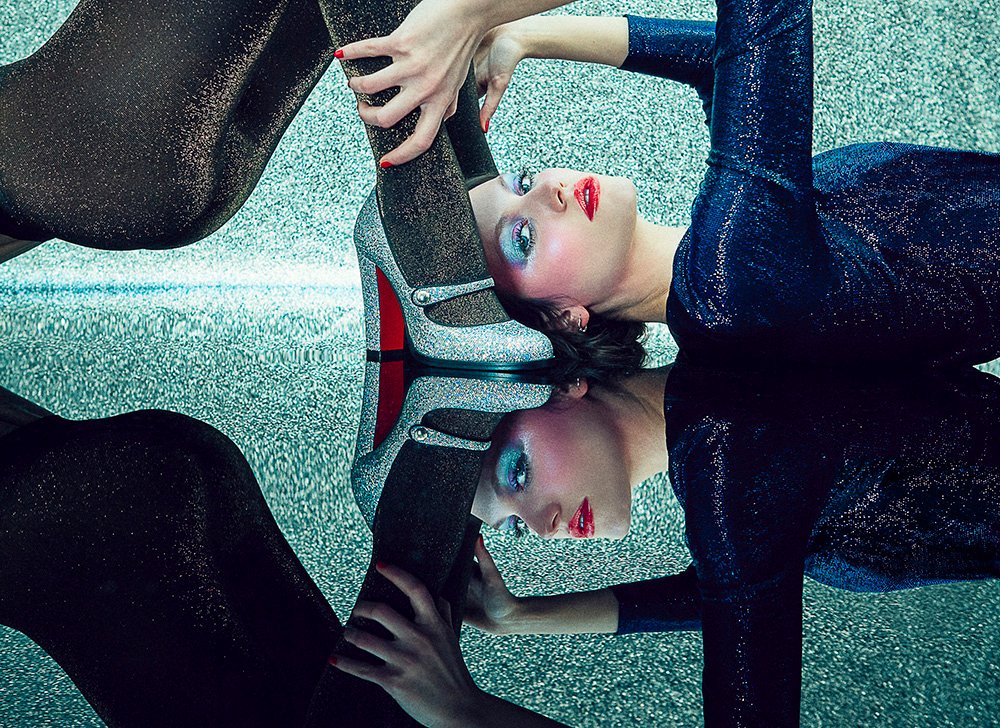 Rebel, Rebel Mary Jane-style Topstreet 100 ditches the school girl references in a show-stopping, multicolored Python Palette stacked on a thicker, sportier welt sole. Dipped into a bath of glitter, Topstreet in Glitter Disco Ball paints on jet-black eyeliner in the form of leather piping and brazenly kicks open the door to the after after-party. An unexpected mix of sporty elements and flashy materials in a classically girly silhouette lends Topstreet a punk attitude.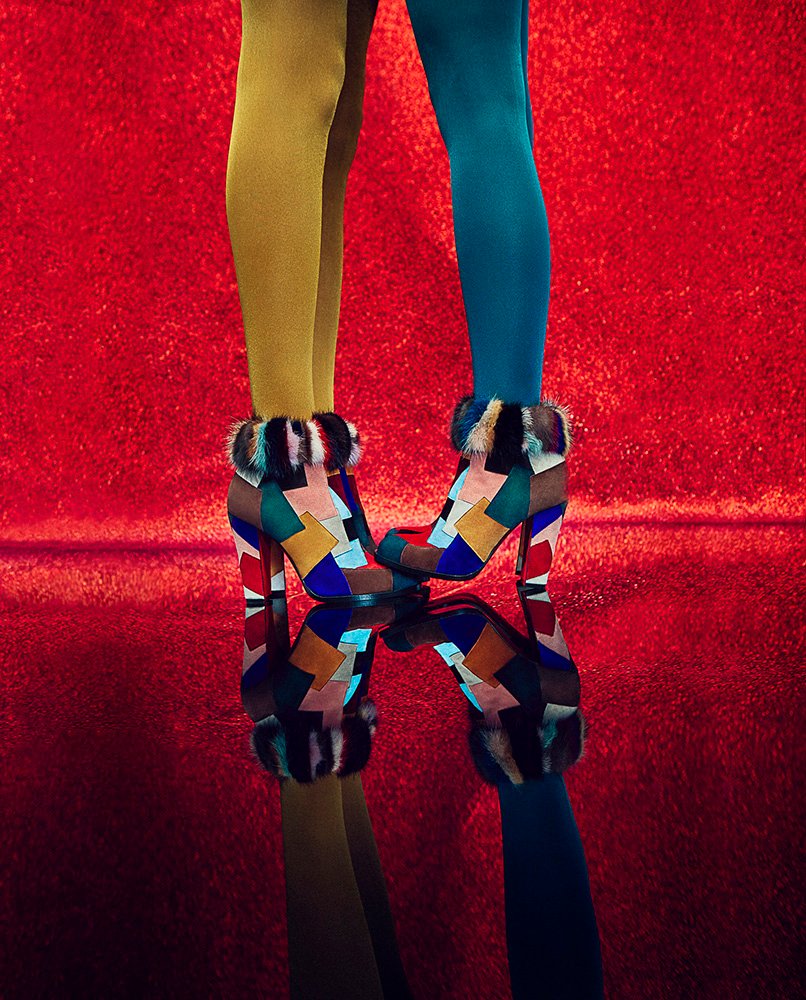 Key colours in the Autumn/Winter collection are colour-blocked on a statement knee high boot Louloubotta, outlined with contrasting gold piping on smooth veau velours. The true hustler in the mix, Olyabotta 100 boasts a patchwork of the season's entire palette with a collar of fluffed, multicoloured vison that whispers "pet me" to onlookers.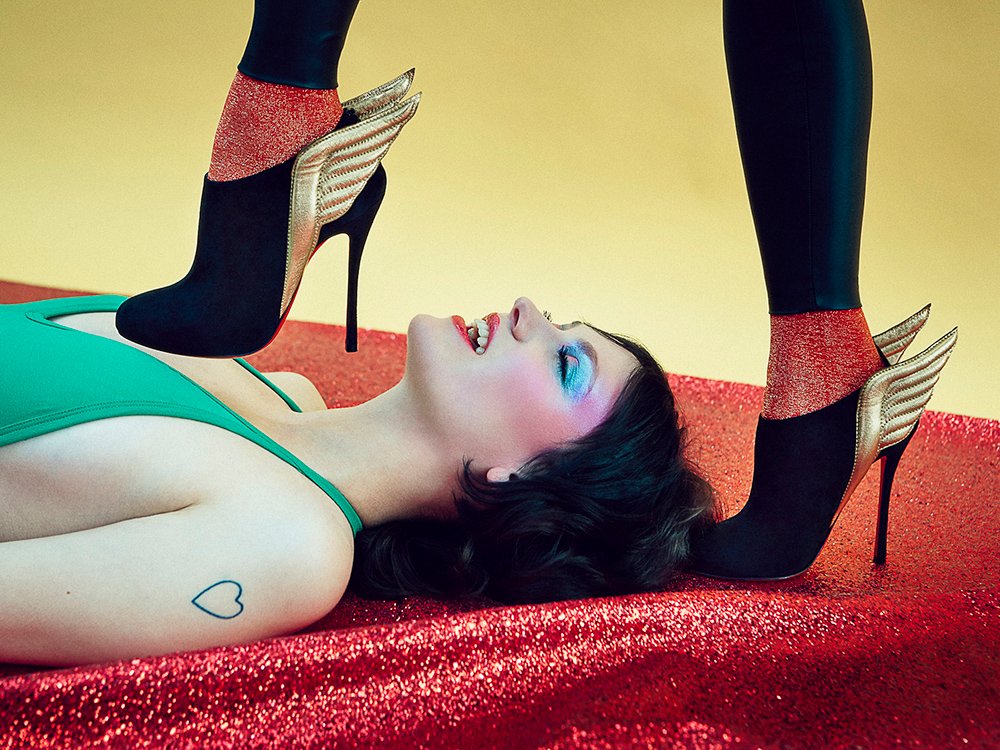 On a higher plane, styles Wavy 85,100 and Mercura 120 unite the goddesses of the nightclub with the goddesses of ancient Greece. Donning a winged theme inspired by the Hellenistic sculpture The Winged Victory of Samothrace, famously displayed at the Louvre, these styles stand fearless among the crowd. With a mesmerizing, multicoloured wavy patchwork pattern on veau velours and nappa, Wavy slays onlookers in a single strut. Unbridled Mercura, shrouded in halcyon wings made from rich nappa laminato, delivers superhuman style in the form of a Christian Louboutin shoe. Closing out the party, winged creatures and glamourous party vixens exit the discotheque until the next Christian Louboutin affair.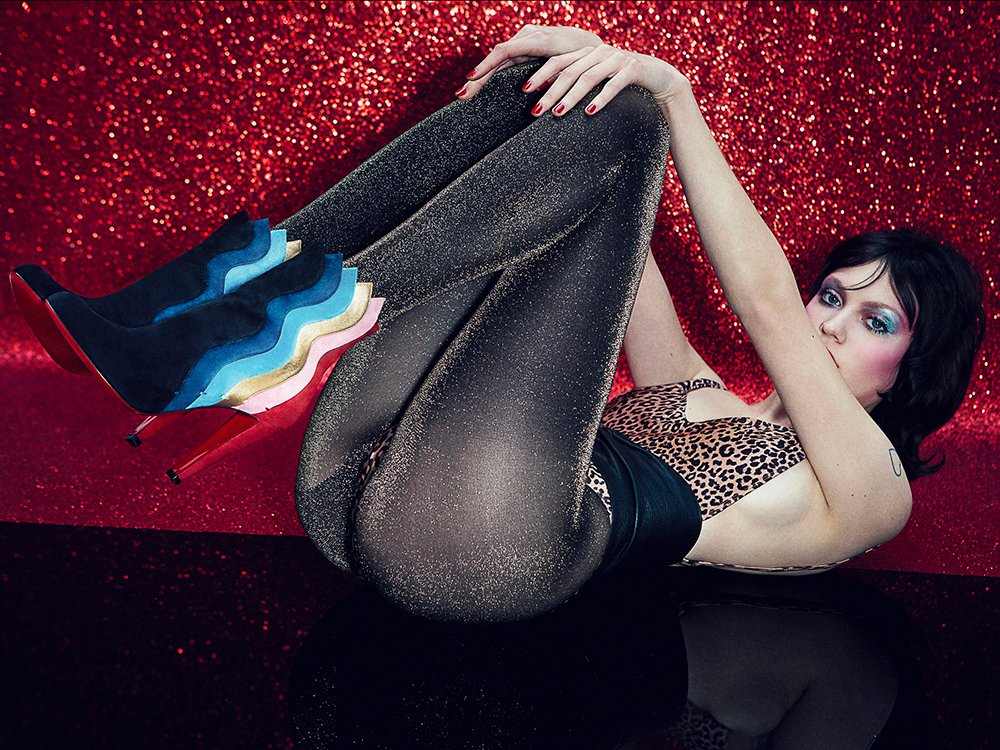 Shop the collection on ChristianLouboutin.com and in Christian Louboutin boutiques.