16.03.17
Born of the Gods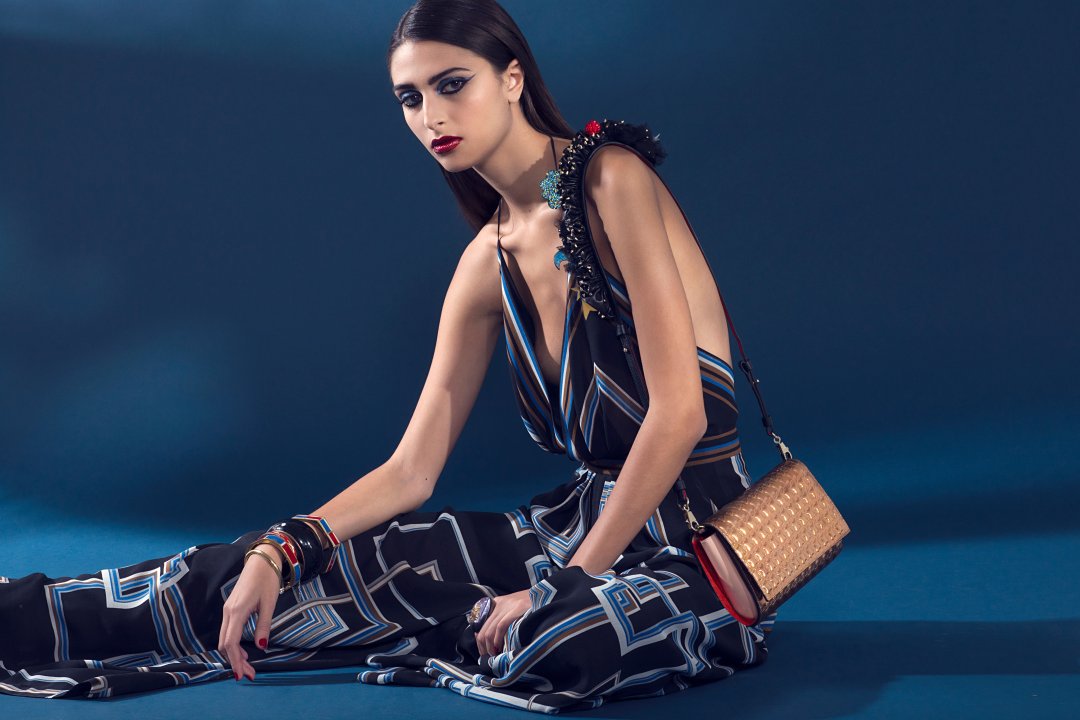 One of the first women's bags imagined by Christian Louboutin, the Artemis returns with renewed dynamism for Spring/Summer 2017. Inspired by the Greek goddess of the same name, the huntress and her portrayal gave rise to the first Artemis design in 2007. This original creation, an elegant and simple bag, drew the eye unexpectedly to the wearer's shoulder with whimsical embellishments including a bold flock of feathers, splashy fringe or mixed spike embellishments, demonstrating the designer's delight in highlighting the female form, defining and celebrating the line of the silhouette.
For the new season, a collection of three distinct Artemis straps inspired by the original design have been created, which allow the wearer the play with, and take control of, their uniquely personal style. Sophisticated and artfully detailed, Artemistrass, Africartemis and Artemis by Night, encourage experimental reinvention, having the ability to pair easily and interchangeably with Louboutin's newest classic, the Paloma bag, available in sizes ranging from a tiny Nano to a generously sized Large, as well as a Paloma Clutch perfect for evening.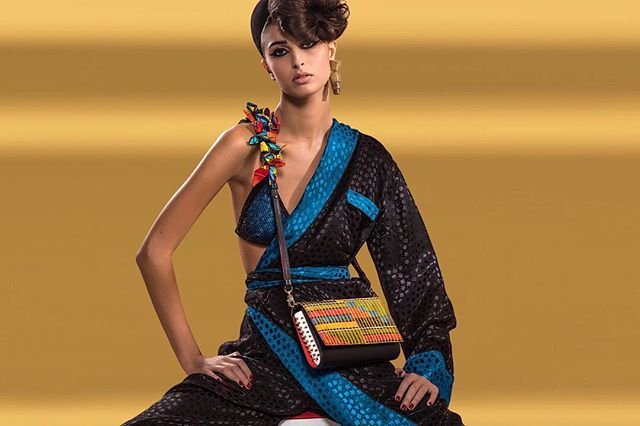 Our modern huntress carries not a Fibula, but her bag as protective armour for the day ahead. The Artemistrass acts as an empowering shield, with layers of signature Christian Louboutin strass closely laid by hand to maximise the brightness and intensity of the piece, drawing attention to the delicate shoulder of a woman day or night. The segmented leather sections are secured together, cleverly allowing fluidity of movement.
A joyful expression of colour defines the Africartemis, with a graphic wax fabric from Senegal showcasing the designer's love of travel and local craftsmanship. The vibrant print is further adorned with the Maison's signature spike embellishment and then manipulated into hand-made bow detailing before being sewn onto the leather strap base. Mimicking the flight of a colourful troop of butterflies, the Africartemis strap demands attention, adding a colourful statement to Paloma for the season.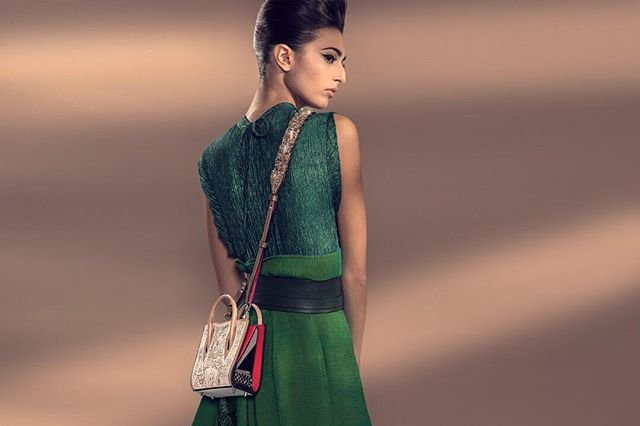 The final strap design speaks to the designer's enduring love of his city, Paris, offering a head-turning spectacular worthy only of the City of Lights. An alluring combination of soft leather and floaty tulle evokes a sense of evening dress, further reinforced by the couture-like application of miniature strass-adorned elements, whilst spiked detailing adds a whisper of danger.
Explore new Spring/Summer 2017 Leather Goods at Christian Louboutin boutiques, here at ChristianLouboutin.com and on Instagram at @LouboutinWorld.