09.03.16
Glitz, Glamour and High-Art: Christian Louboutin at NYFW FW 16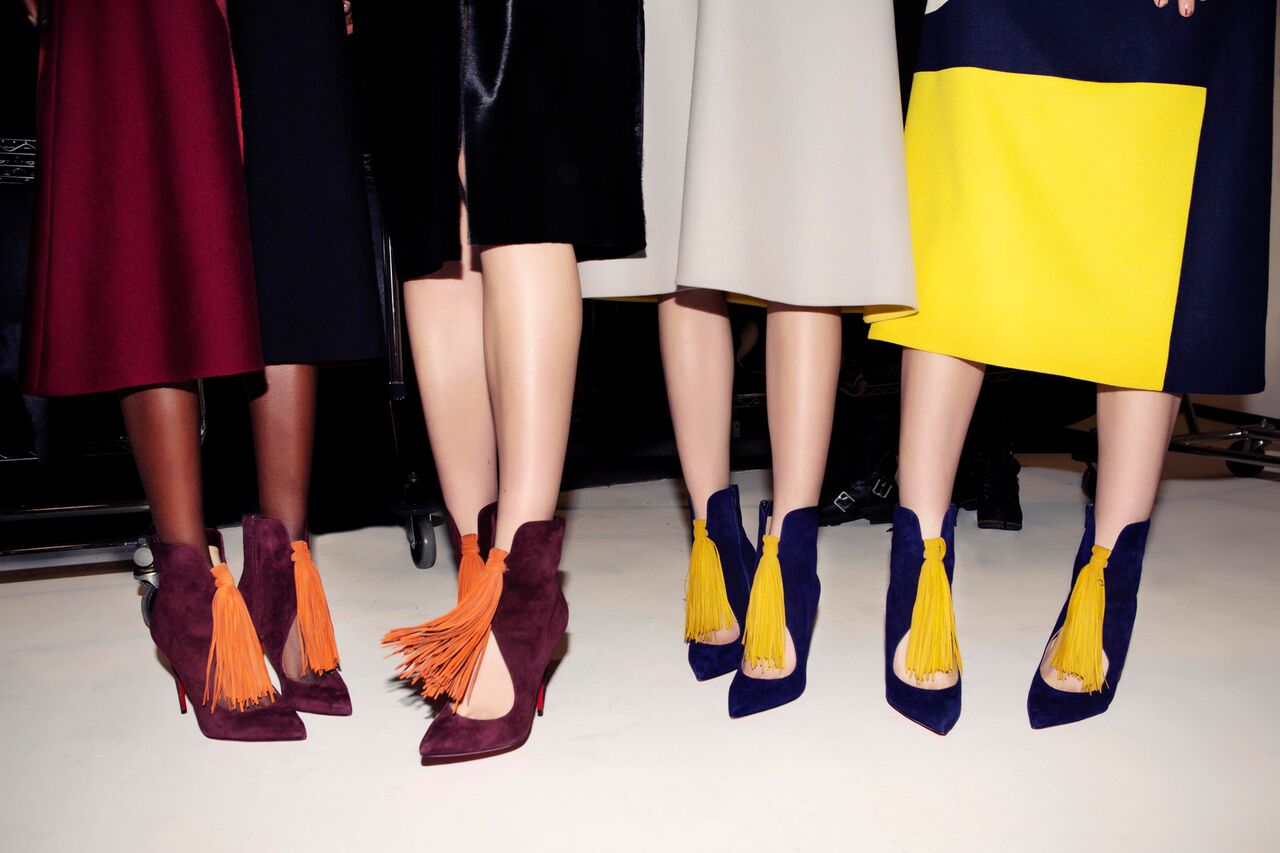 Modern art masters, Hollywood starlets and warrior queens of the Far East were at the forefront of our collaborations this season at New York Fashion Week Fall/ Winter 2016. Collaborating with a diverse range of designers, Christian Louboutin shoes appeared in six different collections, two shows also featuring statement BeautéLouboutin manicures designed by manicurist Alicia Torello.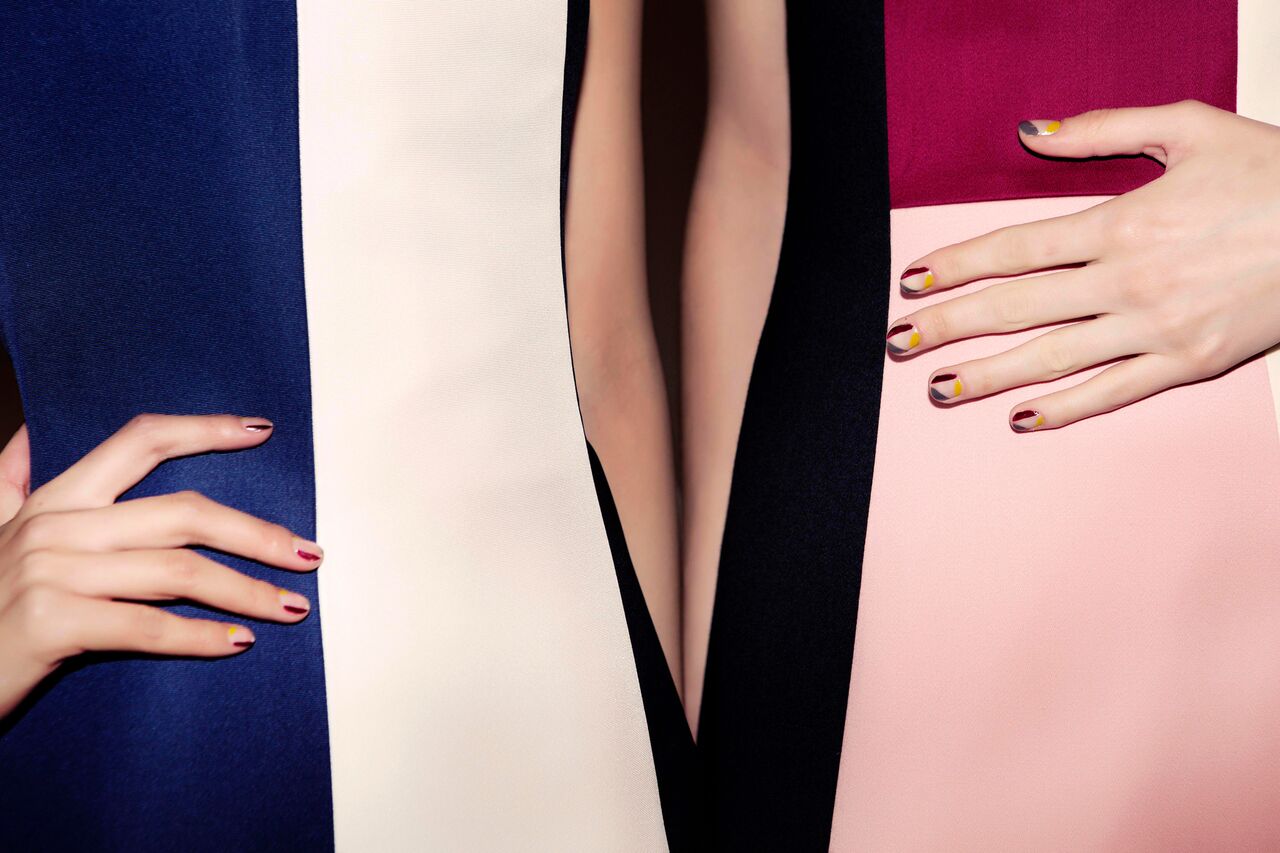 Kicking off the week with a brand new collaboration, Christian Louboutin shoes and booties complemented an artful, Ellsworth Kelly-inspired collection by Novis . Abstract paintings were referenced on simple A-line gowns and separates while knits were colour-blocked with pops of orange, pink, and canary yellow. For the occasion, three current season styles were customized in unique colour-blocked combinations explicitly designed to reinforce Novis's minimalist, Kelly-inspired palette:round-toe Treliliane with 30mm block heel, cross-strap Soustelissimo 120 and closed-toe fringe booty Ottocarl 100. Beauté Louboutin manicures took cues from the hand-sequined appliqués that appeared to be peeling off of pieces in the collection with a negative space nail design with a colour-blocked mosaic tip in deep grey Daffodile, mustard yellow Mula Lisa and burgundy Sevillana.
From Novis' mid-century art darlings to Cushnie et Ochs' take on Louise Brooks and circus runaways, Christian Louboutin shoes and manicures appeared on the catwalk again just a few hours later. Pigalle Follies 120 in black, nude and red patent and Follies Lace 120 were accompanied by next season's cross-strap Pointipik booty in black nappa. The shoes complemented a sleek and mischievous collection that juxtaposed the glamour of the 1920s with subtle stripes and silhouettes inspired by the idea of a traveling circus. For the hands, Christian Louboutin manicures conjured up seductive movie stars of the past. A clean Sweet Charity base and a split colour tip using Christian Louboutin Nail Colours Lady Page and Khol finished the look.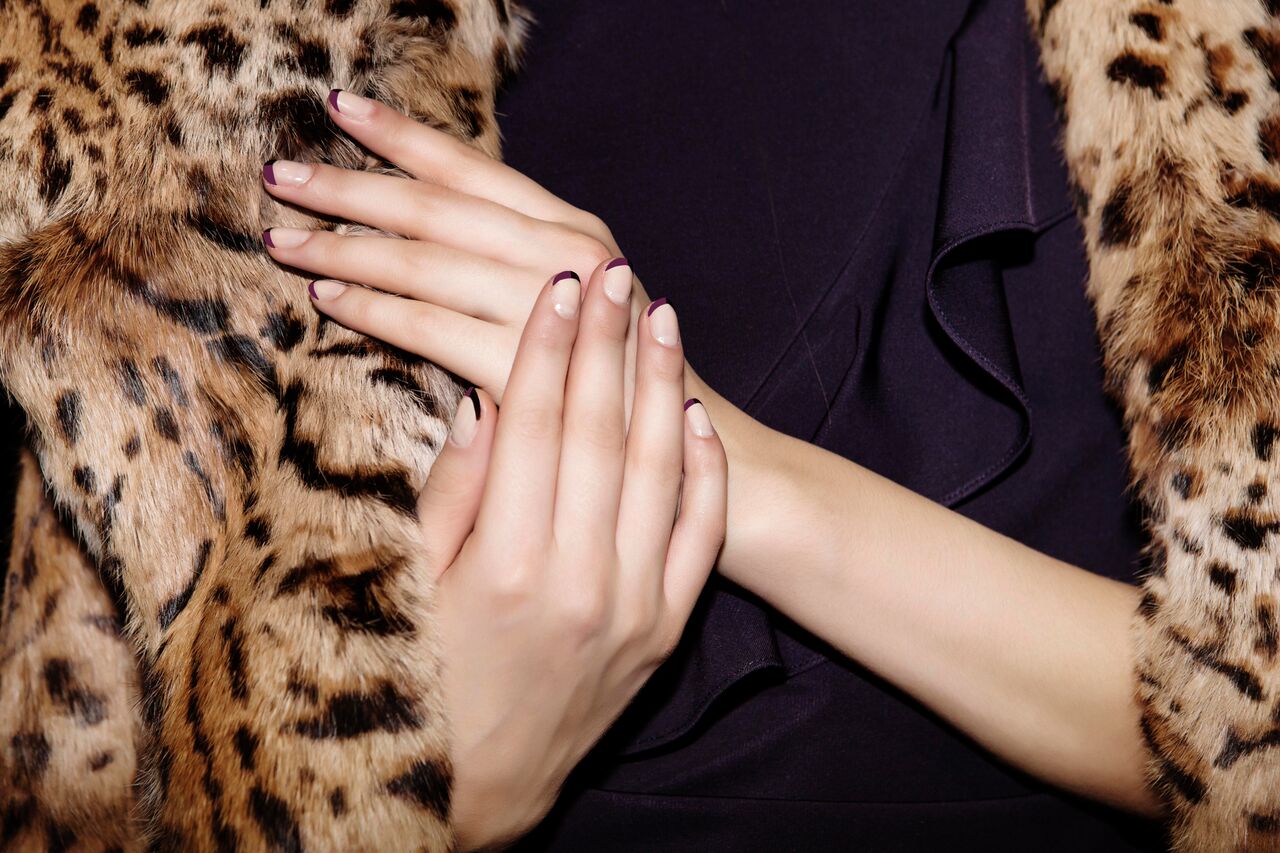 Over the weekend, Jenny Packham's collection debuted in the Gallery at Clarkson Square accompanied by exclusive Christian Louboutin styles in rich, colourful satins and velvets that matched and contrasted with the hues seen in the collection. Drawing inspiration from Parisian nightlife of the late '80s and early '90s, the energetic and intricately detailed collection lush with multi-colored sequins felt glamorous, sexy and youthful. Round toe, 30mm block heel Treliliane in bright satins, and two A/W 16 styles customized in rich velvets – stacked heel, dual-strap sandal Pyrabubble and modern, square toe stacked heel bootie Prauoise - walked the runway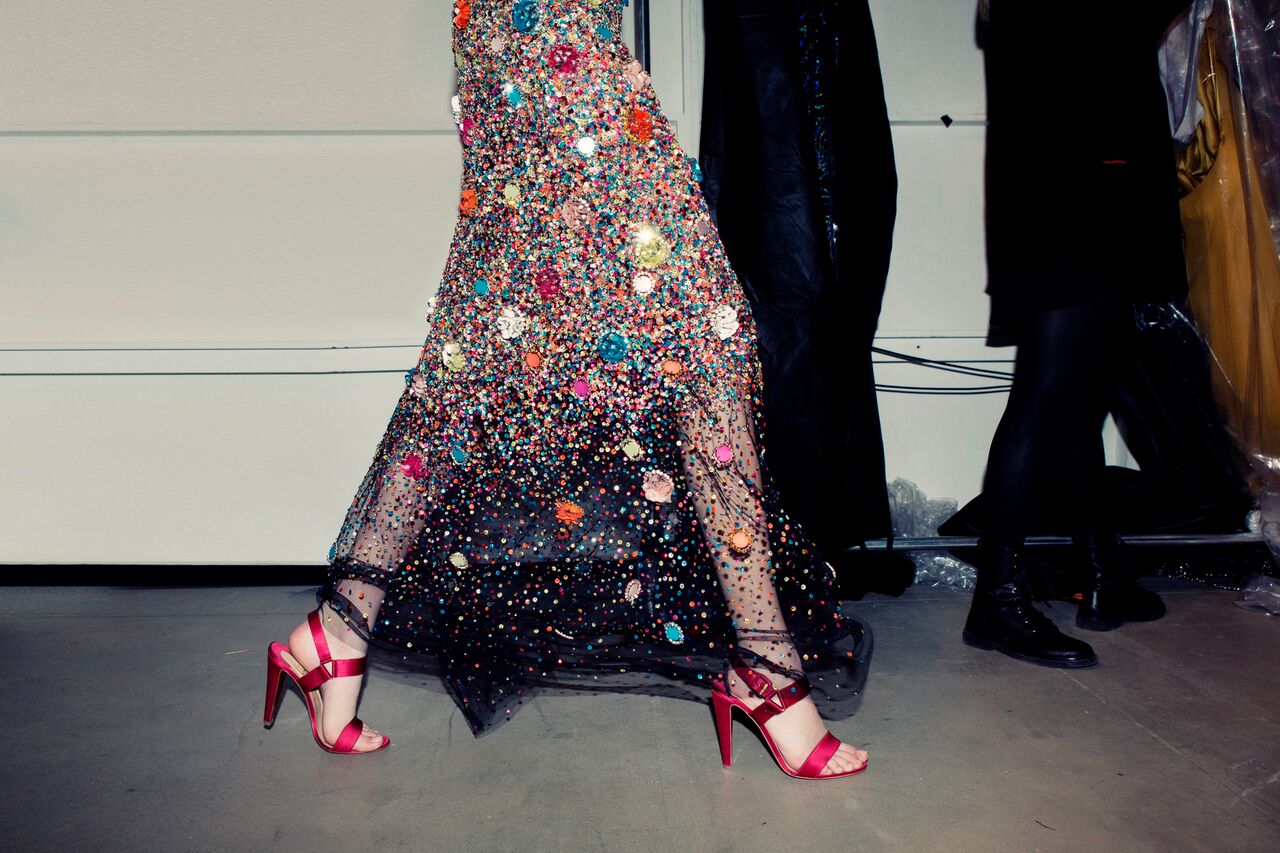 The following evening,Christian Louboutin shoes accompanied designer Zac Posen's collection down the runway at Spring Studio. For our second season collaborating with the designer, a low-profile, ankle-strap, pointed toe wedge was created, and walked the show in rich navy and opulent crimson leather that matched the largely monochromatic looks. An ode to couture geometrics of the 1930's, (this is not punctuation, can you please avoid using?) Posen's structured suiting, shown in rich jewel tones and dark, versatile neutrals, donned asymmetrical, paneled hems. Bias cuts, draped silk dresses and meticulous tailoring unified styles for both day and evening.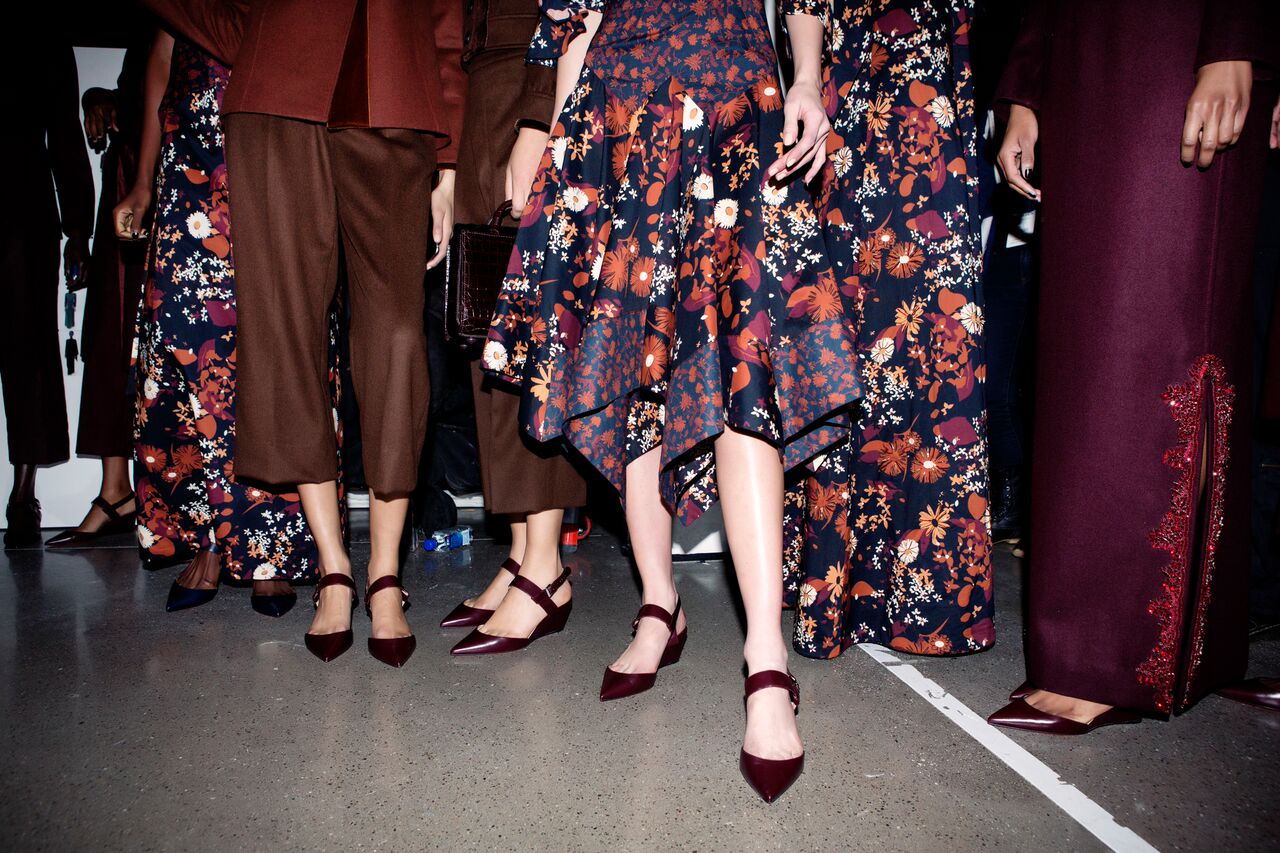 Bringing on the drama, Christian Louboutin shoes walked with Naeem Khan's couture-caliber collection at historic Moynihan Station. Several versions of Christian Louboutin's Louise XI over the knee boot were custom made with richly embellished details reflecting the collection. A variation created from the gleaming flat, silver studs seen on Khan's capes, dresses and separates graced the catwalk, whilether iterations included an intricate, show-stopping black and white beaded version, a colourful floral embroidery and another with all-over suede fringe. Spring/Summer 2016's sky-high striped Bain de Soleil also made an appearance, glowing under voluminous skirts and sheer lace panels. Next season's high-back, cross-strap Marlenalta in gold and black velvet or satin added the final touch to gilded gold gowns that recalled Gustav Klimt's masterpiece "Woman in Gold," bringing Khan's grand Art Deco vision to life.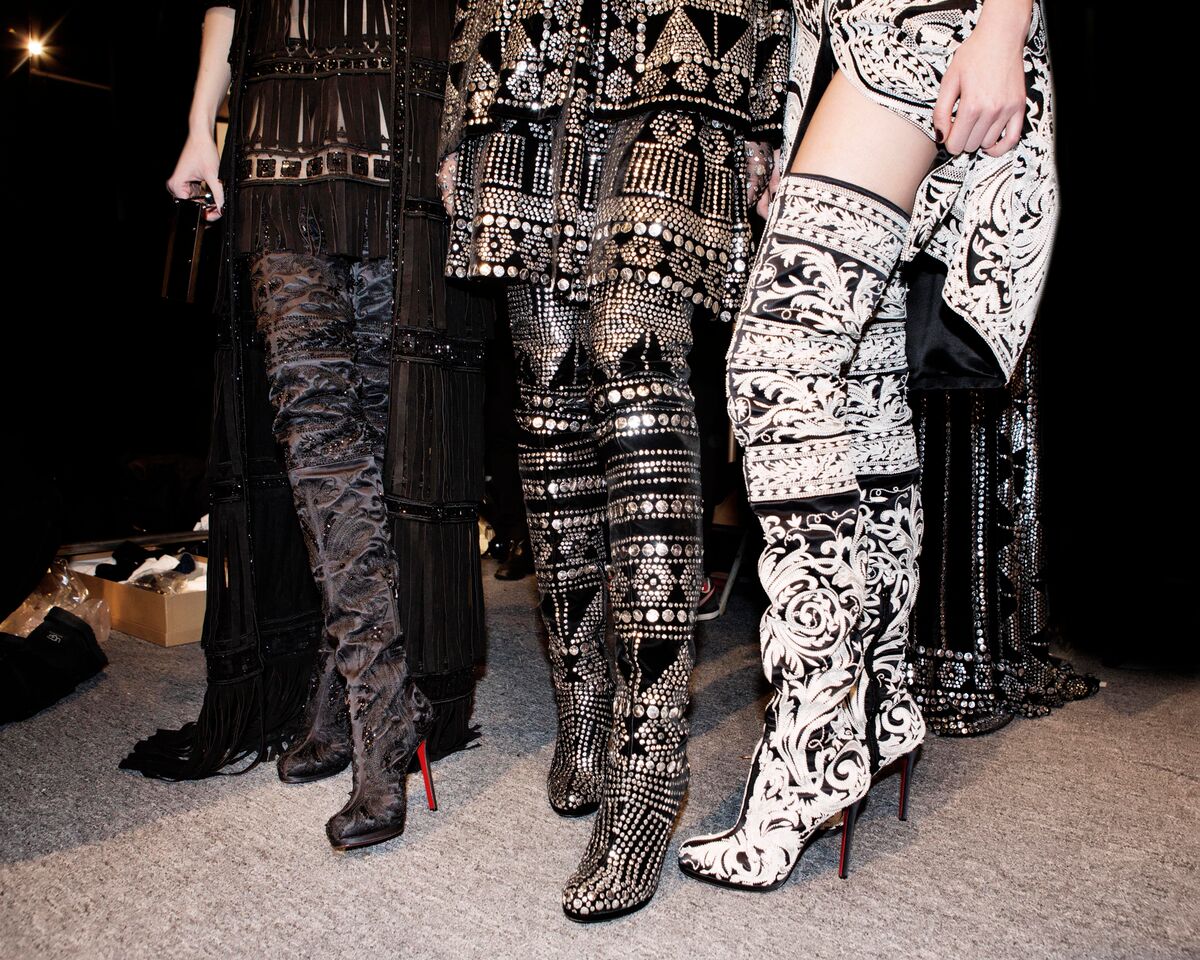 Concluding the week with another first time collaboration, Christian Louboutin partnered with designer Bibhu Mohapatra. For the show, five colours of our Vampydoly pump were employed, including red and nude suede, black nappa, and two custom versions created in metallic bronze nappa and luxe black pony hair. In a 120 heel, Vampydoly stood tall in a powerful collection inspired by imperial China, to which Mohapatra imbued with a recurring dragonfly motif appearing in embroidery and sequins on evening dresses and coats, and in double-wrap leather belts and harnesses created by New York designer Zana Bayne. Mohapatra's collection celebrated the prowess and poise of the mysterious female mind, with sharp lines juxtaposed against feminine silhouettes that play with modes of control and chaos--- bringing our New York Fashion week to a close with a strong statement of modern femininity.