06.02.16
Moon Struck: Clair de Lune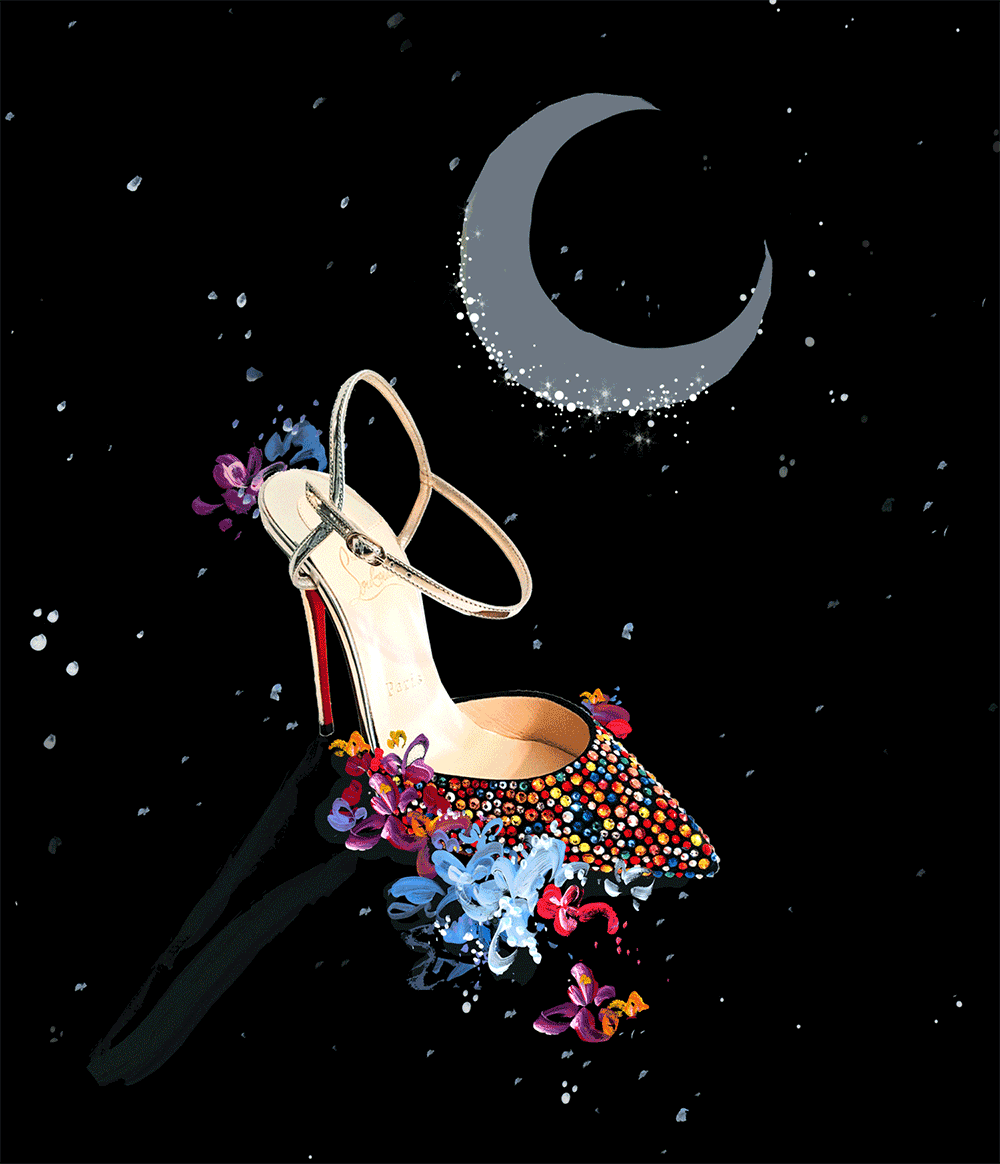 Shining bright for Spring/Summer 2016, Christian Louboutin introduces the mythic power of Clair de Lune. A unique strass application using four sizes of crystals in 11 different colours, Clair de Lune draws the eye with the force of the moon's gravitational pull. From the French phrase for "moonlight", the hand applied strass emulates the effect of moonlight dancing over flowers in a field, with brilliant orbs of obscured, multifaceted light conjuring romance.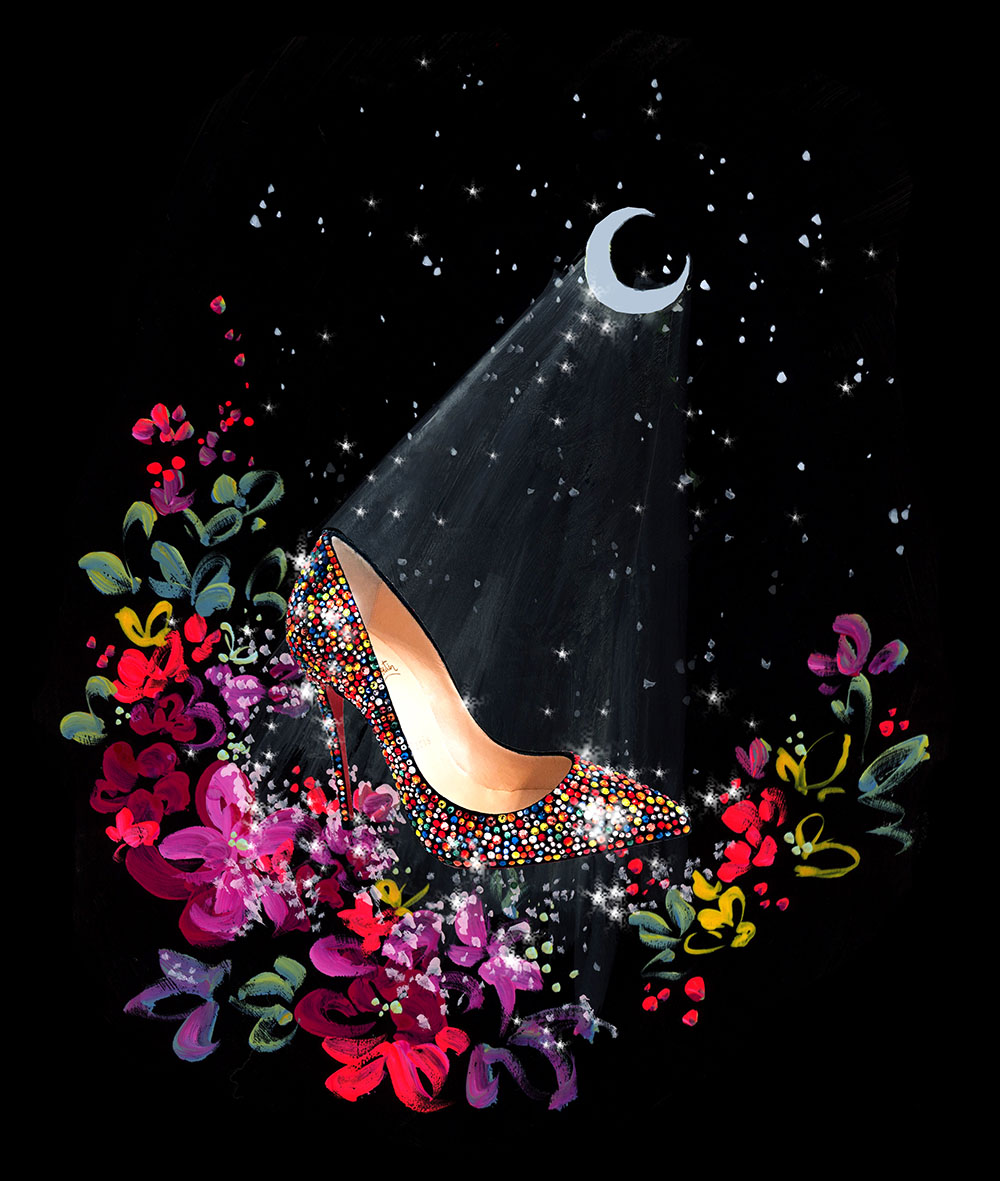 Showcased on a wide range of styles for both women and men, crystals adorn the capsule collection in a prism of rich, sparking colours including bright ruby, rose and tangerine, while a cooler underbelly emits brilliant cerulean and silver tones. For Clair de Lune, an entirely new approach to crystal application was conceived by Christian Louboutin; varying in size and colour, crystals were hand-placed in colourful clusters or all over, on only the finest of materials, including a jet black veau velours and roccia python.
On each pair of shoes, the crystals were meticulously placed on the right and left side of the shoe as mirror images of one another- like rays of light beaming back and forth. As a design element, strass has long been synonymous with the Christian Louboutin brand, each season reinvigorated with new colours and effects, such as the subtle heel application also seen in the Spring/Summer 2016 collection.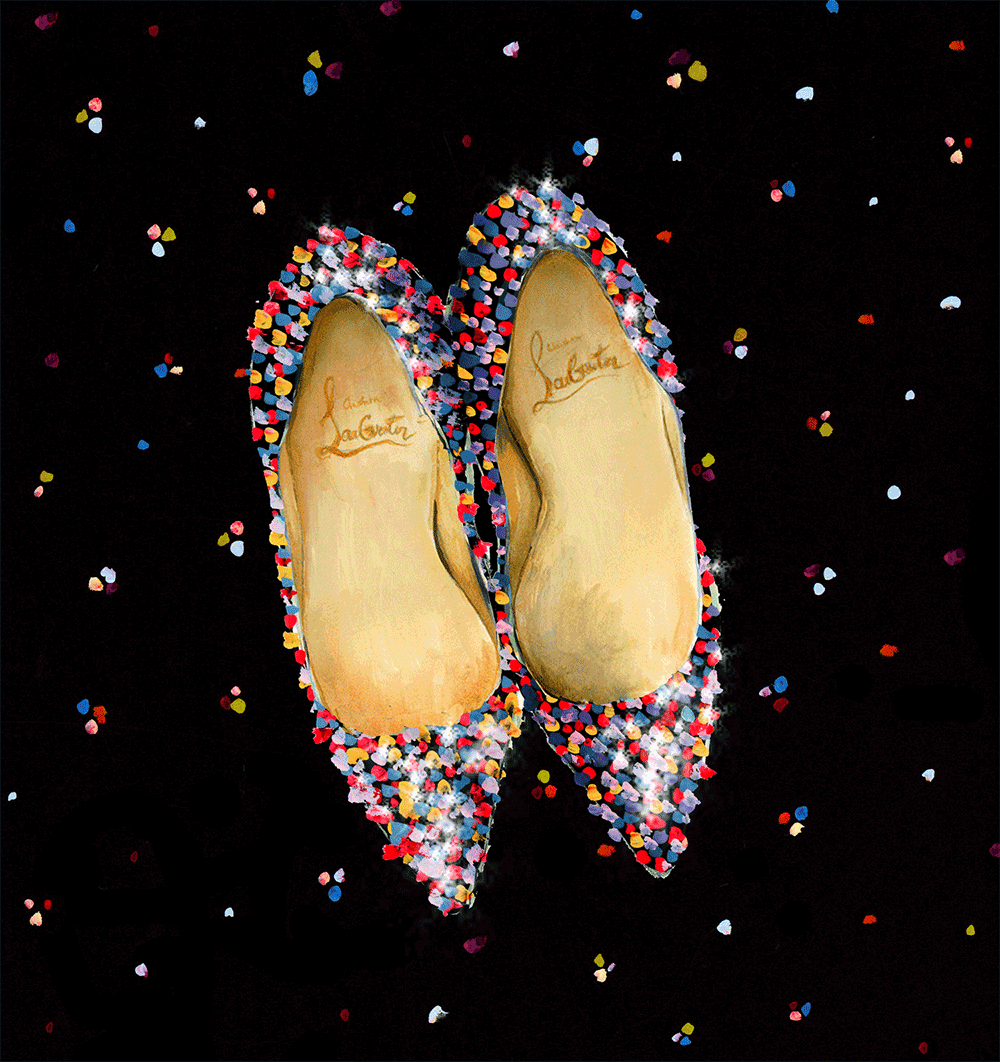 To celebrate the capsule collection, Christian Louboutin invited Katie Rodgers, the illustrator behind the site Paper Fashion to create a series of hand painted watercolour illustrations and gifs. Directly referencing the collection's inspiration, the illustrations depict Clair de Lune styles floating like brilliant comets against a shimmering moonlight sky while crystals gleam and dance across the shoe.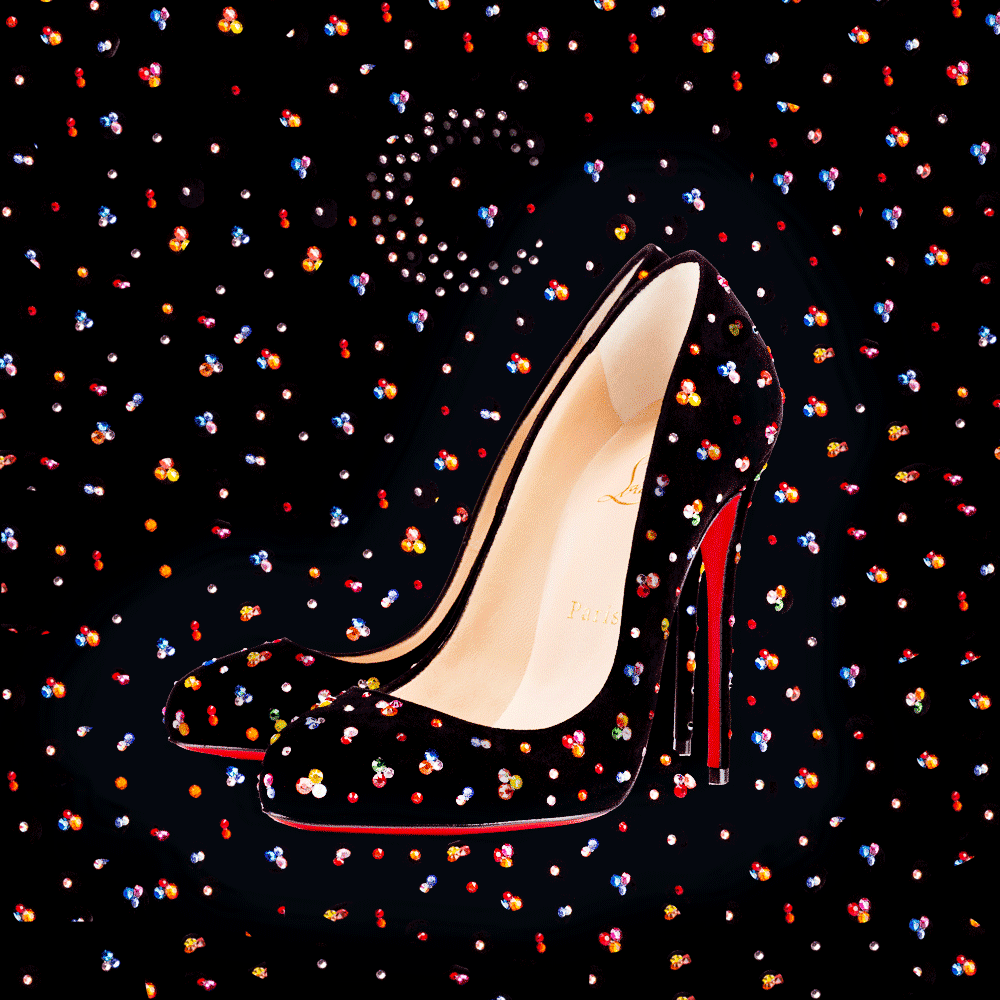 Clair de Lune is available in a full range of sneakers, flats, pumps and platforms, including So Kate, Dorissima, Pigalle Follies Flat, Louis Woman and Boat Flat in the women's collection as well as three men's sneaker styles, Gondolastrass, Louis Strass, New No Limit. Discover Clair de Lune online at Christianlouboutin.com and in select Christian Louboutin boutiques around the world.