26.12.15
Tiny Dancer: Christian Louboutin et Printemps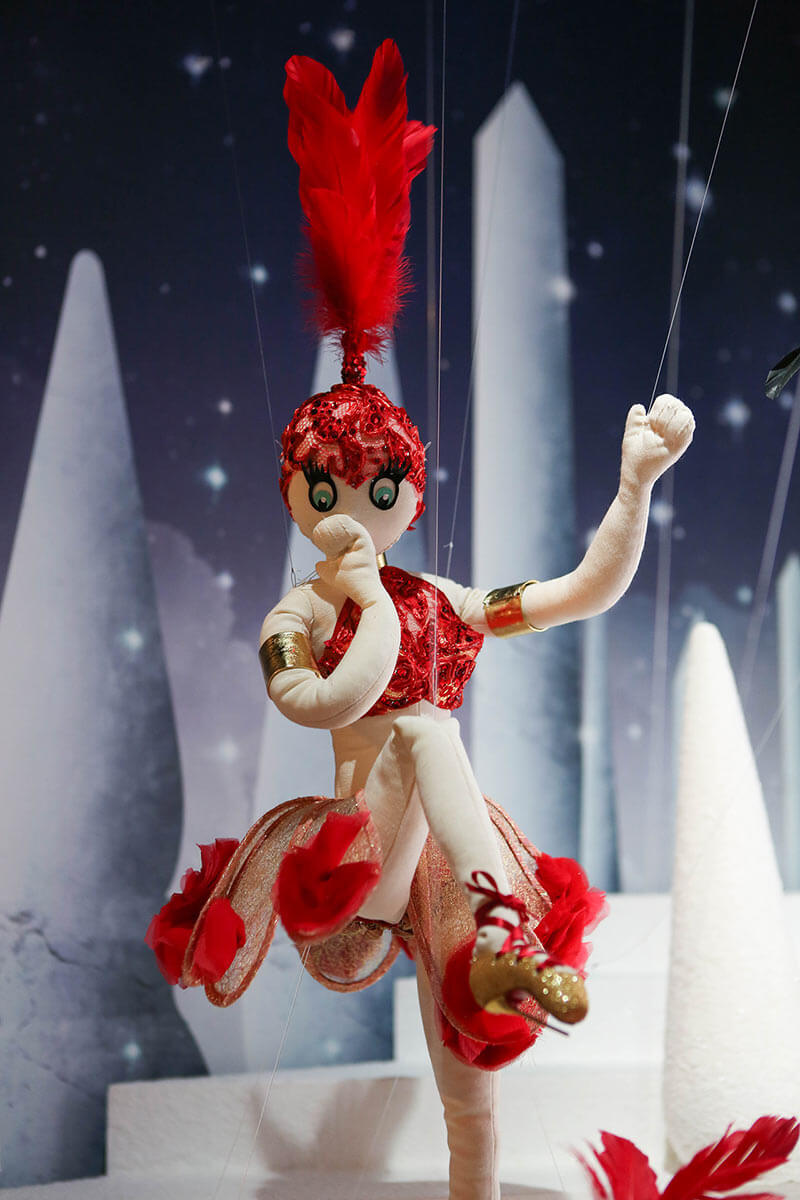 How does Christian Louboutin celebrate the holidays? With dancers of course! When our friends at French department store Printemps asked us to join their window holiday spectacle, we slipped on our ballet pointes and strapped on our tap shoes. The result was a troupe of one-of-a-kind miniature dancers made in our Paris atelier, each doll representing a different era and style of dance, from Josephine Baker at the Folies Bergère to feather-clad cabaret dancers in thigh-high stiletto heels. The scene is complete with scowling onlookers, two gossiping old grannies with miniature Paloma handbags in tow. In fact, when Printemps first laid eyes on the snickering old ladies and their bite-sized Paloma bags, they exclaimed, "J 'adore!" and decided they wanted a few for themselves. Life-sized versions were then created at our factory in Italy and sold exclusively at Printemps, Paris.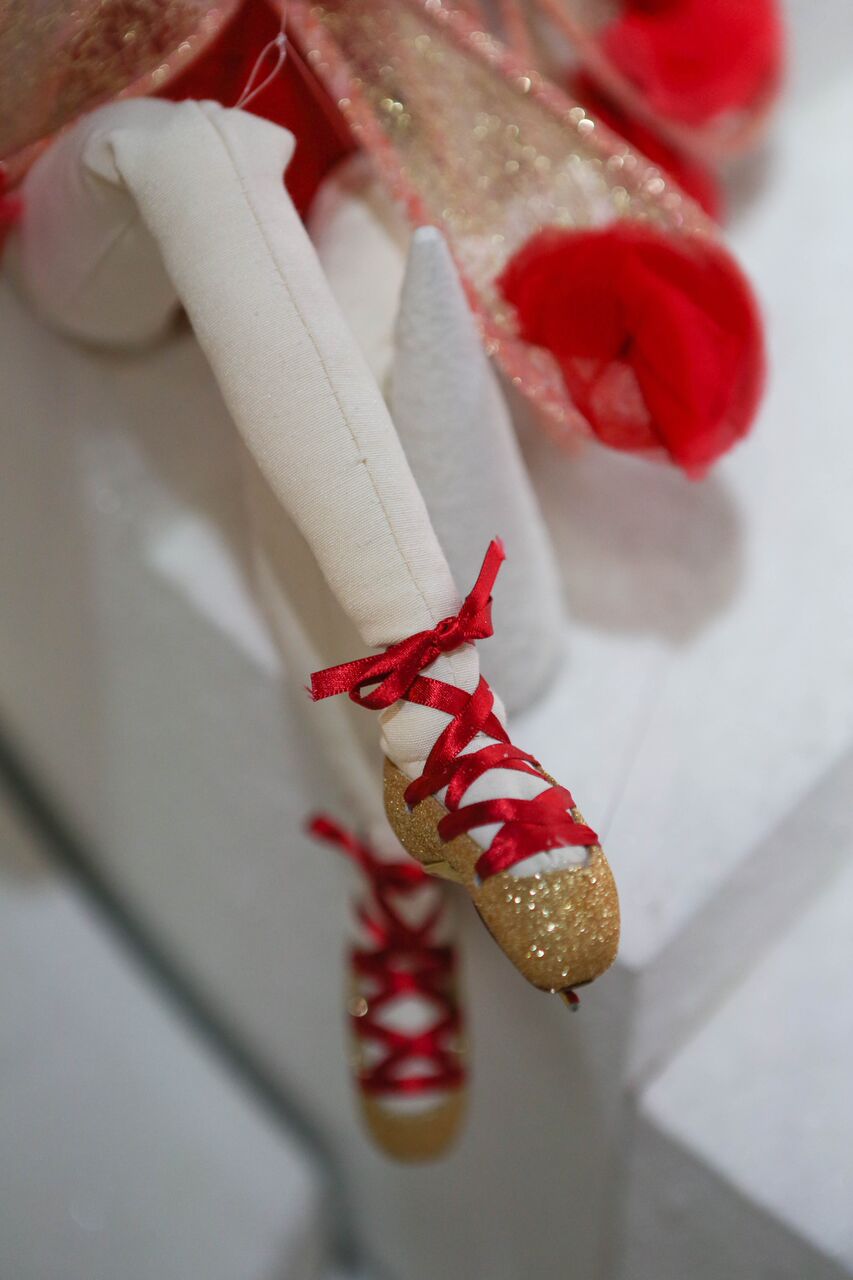 The setting for the magical production is a snow white Loubiville. Initially created as the backdrop for the launch of Beauté Louboutin, the mystical white city has become a visual representation of the world in which Christian's creations reside.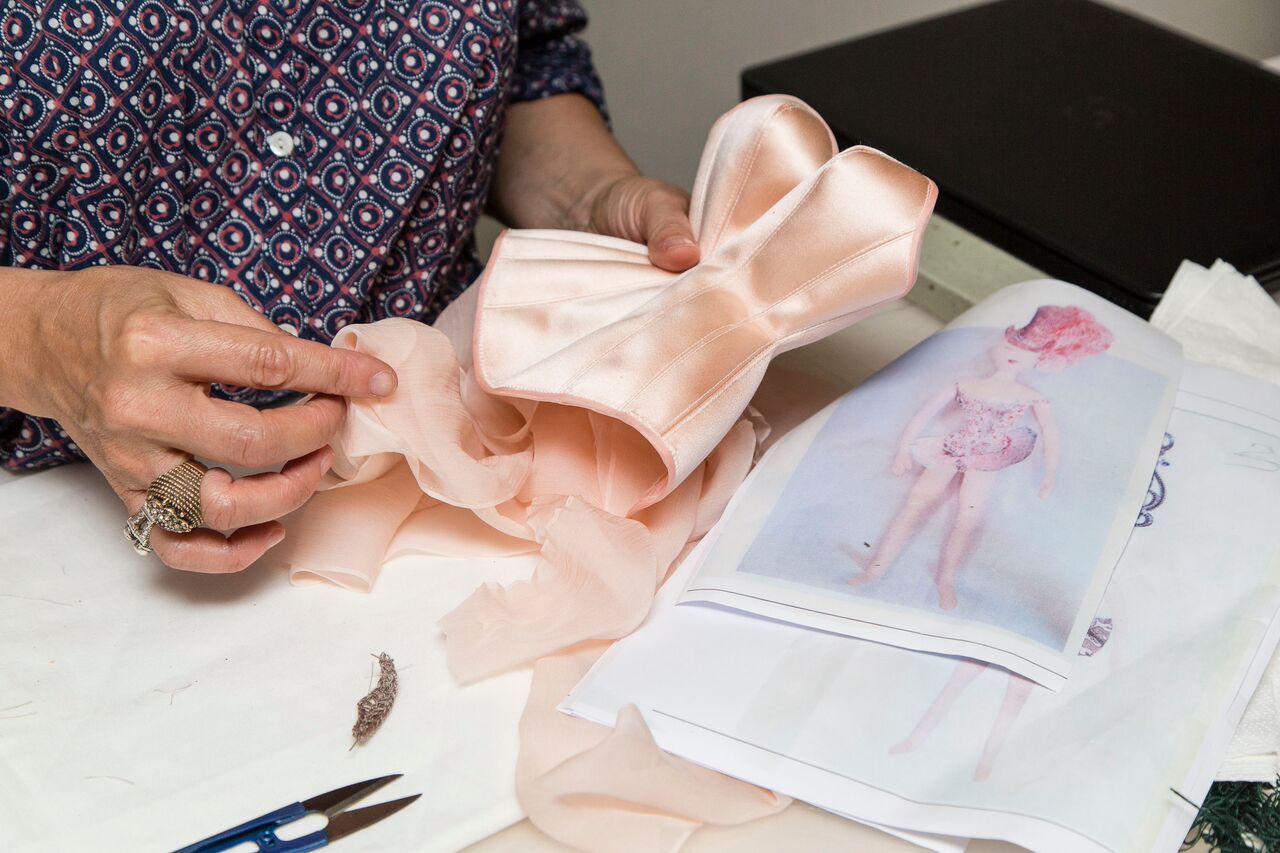 The story of the Printemps dolls is the same as any custom or Made to Measure order. Painstakingly crafted by our artisans at our atelier in Paris, the entire process from start to finish took several months with Christian's oversight at every step of the way. First, a meeting was held among Christian and his creative team; here the costumes were conceptualized, each outfit created with shoes and accessories in mind. Then materials and colours were picked from swatches at the atelier, followed by sketches of each style. Next, one of the expert shoemakers at the atelier created tiny lasts from scratch, following the same exact process as the real life versions!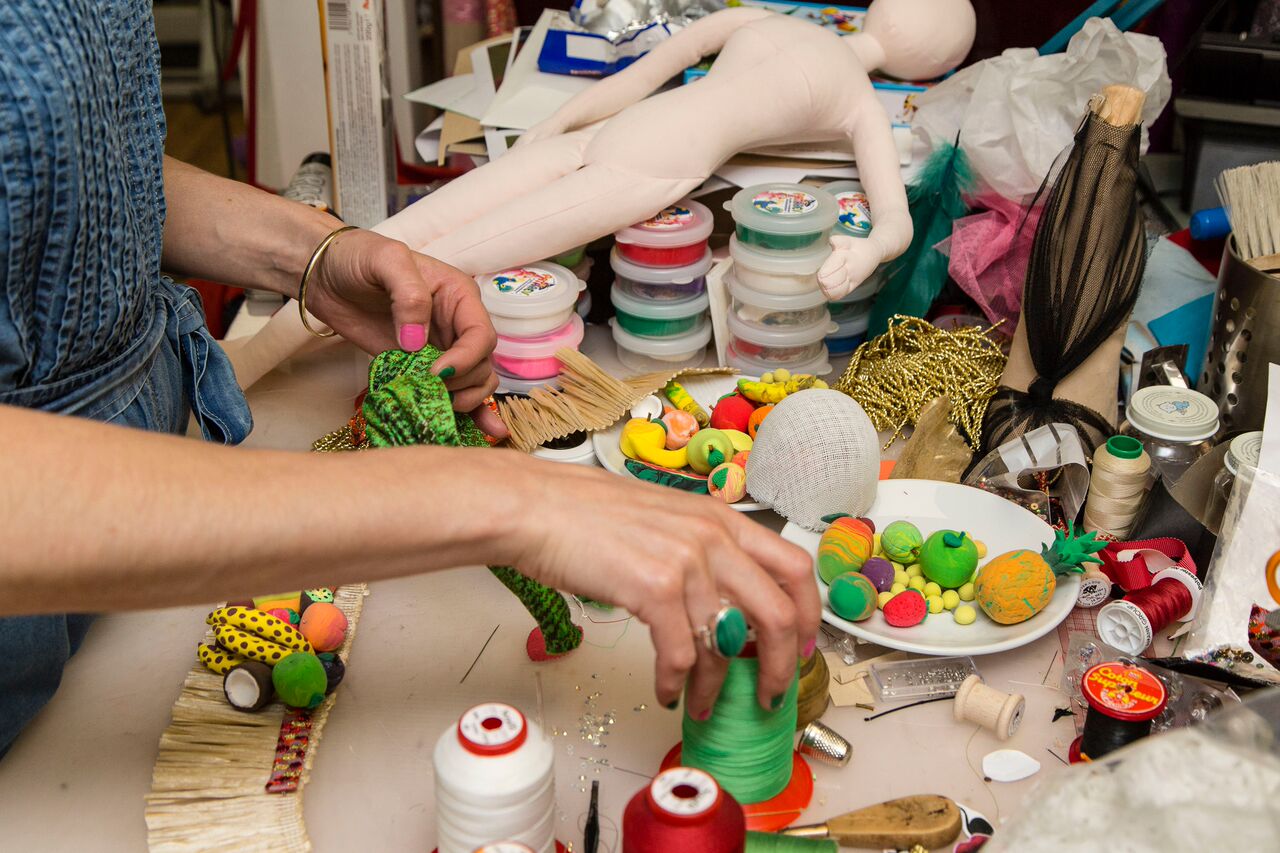 Every detail, from the tiny buttons on the shoes, to the beading on the dolls' corsets was hand-placed by our artisans. With diverse backgrounds in design, Christian Louboutin's entire team came together to ensure that every detail down to the most minuscule stiches were flawless. Just like our Made to Measure service, the dolls went through several fittings until each pint-sized pair of Christian Louboutin shoes was perfected. Finally, with their whimsical outfits ready, the dolls' shoes were mounted to their feet with meticulous precision and secured so they would never slip during their high-kicks and twirls!
Now that's what we call a holiday celebration!
Visit our tiny dancers now through the end of December at Printemps, Paris.