28.12.15
Behind The Curtain: SS16 Leather Goods Collection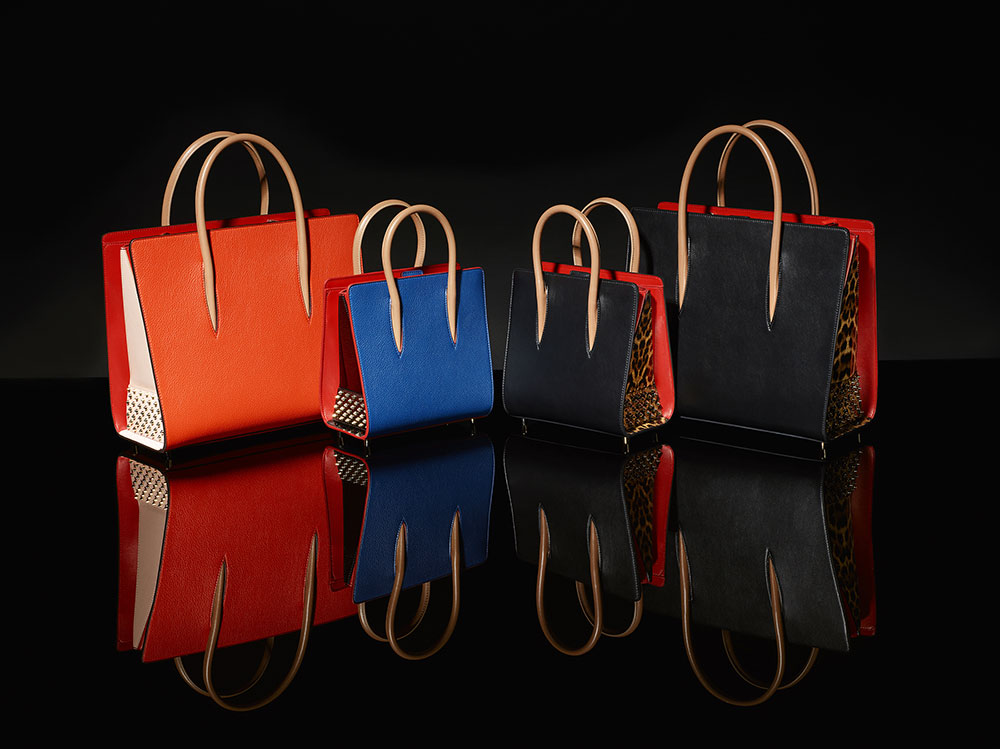 Christian Louboutin's Spring/Summer 2016 handbag collection is unlike any collection he's done before. With Paloma, starlet on the rise, and several equally glamourous BFF's by her side, never has our leather goods selection been so ready for the spotlight.
So how does Christian do it, you might ask? Here's a little reveal …just for you!
Draw the curtains.
The cabaret and its showgirls were the starting point. We went to the Crazy Horse a few times to get the spirit of this famous cabaret and to capture the showgirl aesthetic.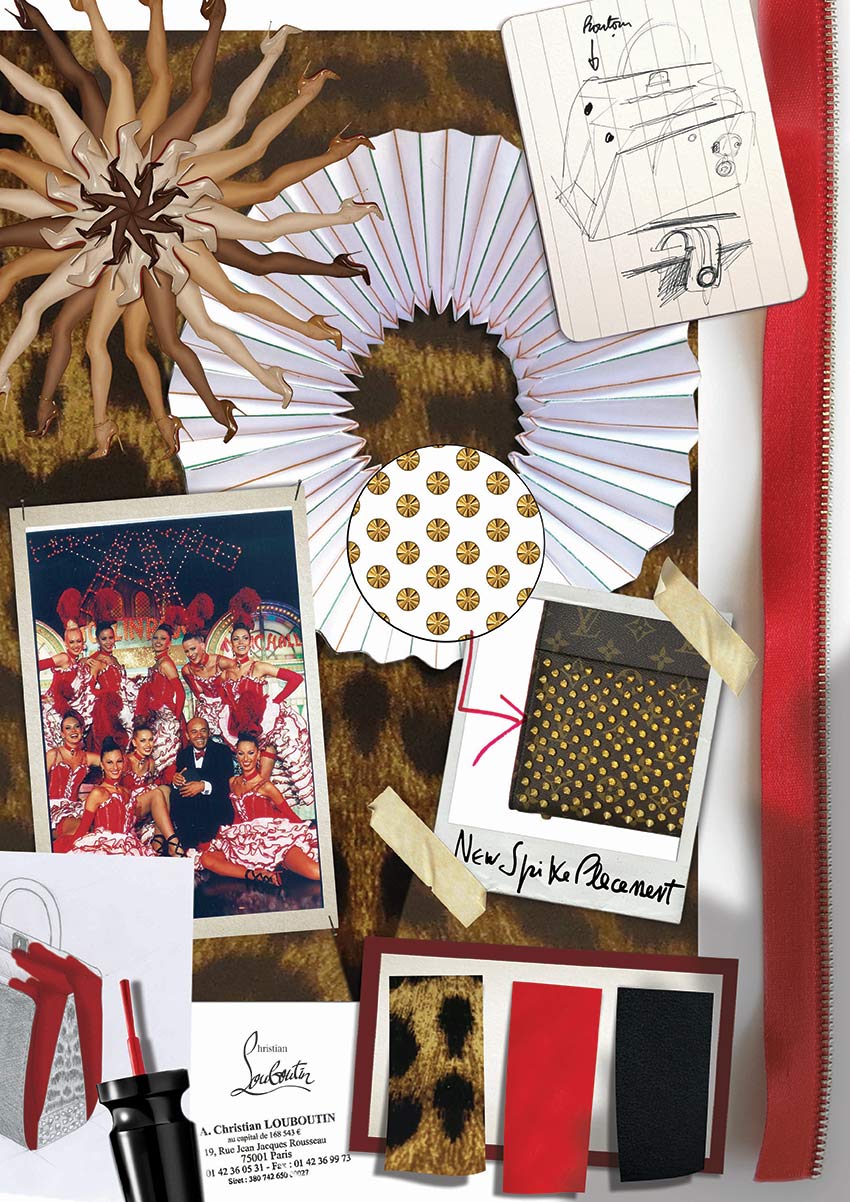 Does Christian play favourites?
Paloma and Eloise for sure!
It's hard not to stare at Paloma's legs.
It is an original, signature handle with an unusual and specific construction; the handles are coming out from the bag, they are not simply applied onto the bag. They mimic a woman's legs in a pair of Christian Louboutin shoes—specifically the dancers who wear our shoes at the Crazy Horse cabaret. 
So, who's the troublemaker, technically speaking?
Piloutin is the most difficult one. It has been a challenge but a fantastic adventure for the team and suppliers!
Speaking of…Piloutin is also a very special girl. Tell us EVERYTHING.
Piloutin started from a personal collection of ribbons that Christian has collected from India over the years. The design itself is evoke a pillow used to present exceptional jewelry pieces, like the crown jewels from a royal family or Cinderella's crystal shoes. The idea is to acknowledge her as the princess she deserves to be! Also Piloutin, because the bag is made like a pillow with beads inside that create a tactile effect, which mimics the softness and volume of a pillow.
Let's talk spikes.
Spikes are like a colour, twice a season it is about finding the right way and/or new way to use this vocabulary. Spring / Summer 2016 is very important because we created a feminine way and a masculine way to display spikes, while making them refined and specific.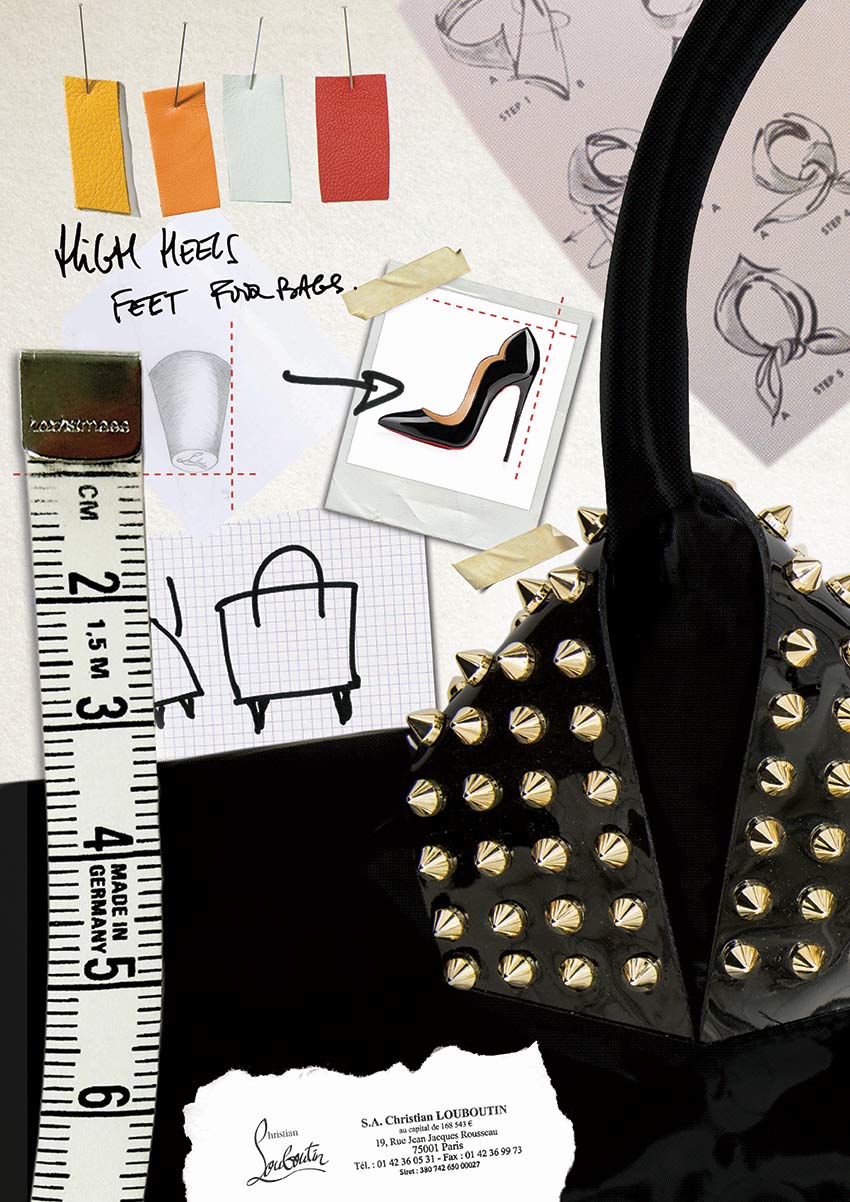 Fill in the blank, the studio is like_________
A ballroom, "the bird ball" to be specific.
It is a very nice place to be, each person has their own personality and creativity, and this is with a mixture of different nationalities, spoken languages, colors, haircuts... It is about human creativity, in a fresh way. Christian is truly in his element there!
Show us some skin.
There are many amazing skins in the collection this season. On Sweet Charity, the Python Rainbow skin is inspired by the feathers of a tropical parrot. It is hand made with a slightly metallic rubber effect. This is very unique.
Okay, now show us some more.
Calf Paris as seen on Paloma is one of our favourite materials. It is super smooth with a delicate, clean look. In opposition, the rare Indian embroidered ribbons from Piloutin, because they are completely one-of-a-kind.
Musical preferences?
In general, there is no music in the studio as everyone is concentrating. The only music we could mention is the "music of life" performed by every single collaborator including Christian to achieve their work. And of course, the sound of high heels on the floor...
Famous last words?
Spring / Summer 2016 is the rebirth of our leather goods collection, it's the "A" in our new alphabet.
&
"Enjoy!"